The Singer Model 221 "Featherweight" Sewing Machine
Question Of The Week

The Singer Model 221 has seen some "oddities" during its manufacturing lifetime and this section is dedicated to making those oddities become known to the featherweight enthusiast.
No matter how much or how little you know about the American built 221 Featherweights; this site has been set up to educate and inform you about the 221 Featherweights. No matter what your expertise is, I promise you will learn more about the 221 than you ever thought possible. Too many Myths and Rumors have been posted in books and on the internet. We are here to separate the difference between Fact and Fiction. Between the two us we have a day or two of hands on experience with 221's. We are still learning and some questions will never be answered.

When Leo and I started the Question of the week, our intent was to clear up a lot of the Myths and Rumors about the 221. We also said many questions will go unanswered. We will give you Our Opinion from time to time. Facts! We will always try to back up our facts with Pictures. We, Like YOU are Collectors of the 221. Keeping its History Alive is part of the fun. If we hit up on a topic you know a great deal about, please let us know! We want to share the knowledge with all who care about the Featherweight! - J.J.

We hope you are enjoying The Featherweight 221 Factory site. Leo has been working hard to get it up and running. He has a love for the 221 like nobody I have ever seen. Anyone needing a nice 221 for a present or just for yourself? Take a look at his machines. They are awesome! To my knowledge this information is not in print anyplace but here. So! Let's get started.
Click on the tabs to the LEFT for past articles or Topic Index for list of past articles: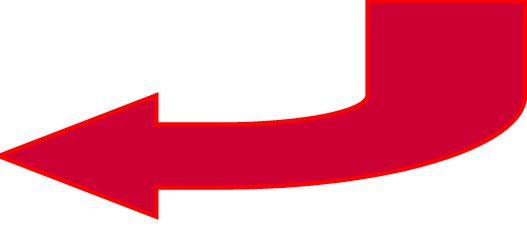 Here is our next set of questions and answers:
WHO IS FORGING THE AD72**** MACHINES PART 2 (or the "lost" machines!)

WELCOME to another QUESTION OF THE WEEK. As promised, Leo and I are going to dish up a little 221 history that has never been written about.
I think we will call this a COLD CASE FILE, since I have been chasing this since 2006 and the culprit is 60 to 78 years ahead of us.

Here is our Question this week. Do you know the difference between FORGERY and ALTERED?
FORGERY: Making, adapting or imitating objects with intent to Deceive.
ALTERED: Changed to improve or Make To Fit.

We did a small bit on Forged 221's in the APRIL 2010 QOW. We also did a full article on AD72**** Forgeries in the NOVEMBER 2010 QOW. You may want to reread them to refresh your memory of what we're referring to here.

WHEN Machine AD726890, or #3 in the NOVEMBER 2010 QOW, sold on eBay, Leo and I knew it was a Forgery. Everything on it pointed to a 1937 AE machine. Still Leo pulled the arm off the machine, only to discover that the Forger also knew about the hidden serial number under the arm, and had Forged it too. This told us several things. One, the Forger had known about the hidden serial number, which very few people knew about. Also this meant he had either been working for Singer or was a Singer technician and had experience on Singer machines.
HE Also may have known something else about the AD72**** Serial Number!

THAT, LEO AND I WERE ABOUT TO LEARN!!

WHAT we were doing wrong was chasing Forged 221's with Forged serial number bases. This was getting us no where. Yet! We didn't really know what we were looking for. Leo was staying fit from pulling the arms off so many 221's and calling me names other than JJ.

THEN in late December 2010, Leo found on eBay AD722810, a 221 with a milled serial number.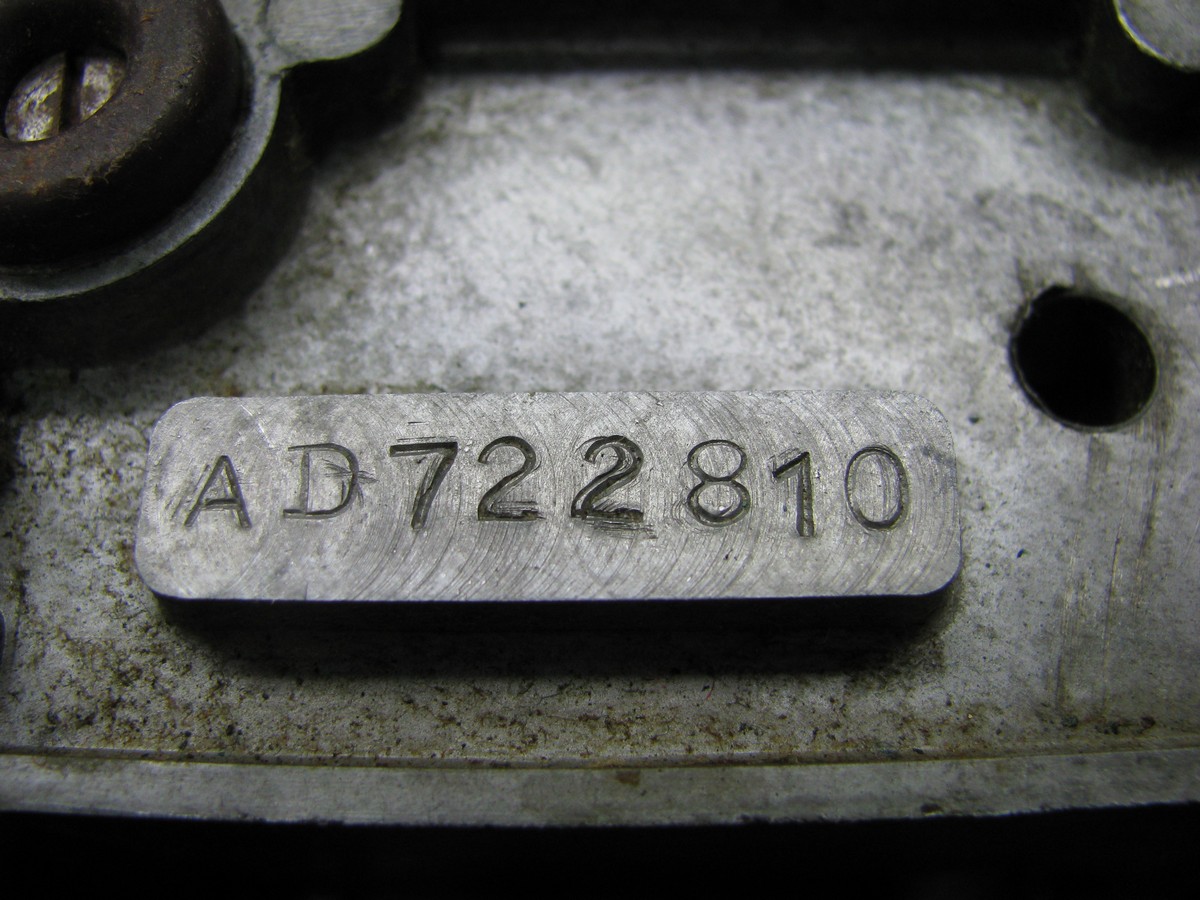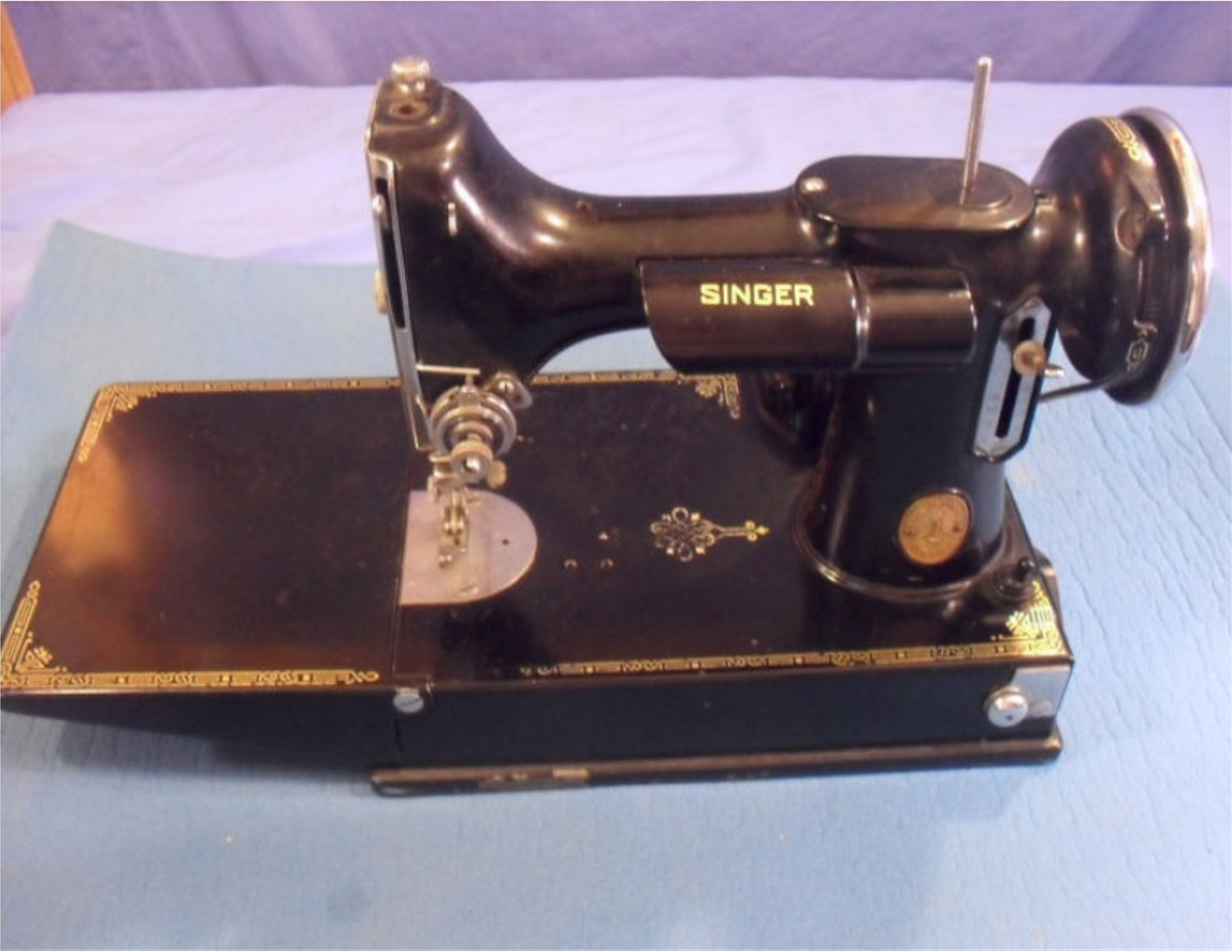 The machine looked to be a perfect example of a 1934 Model. Why had the serial number been messed with? Every part on the machine screamed 1934. Why would someone mess with the serial number? Leo emailed me and said he was going to bid on the machine, and if it didn't go to high, he would buy it.
JUMP Forward to October- 2011, machine AD722246 came up for sale on eBay #270815129399.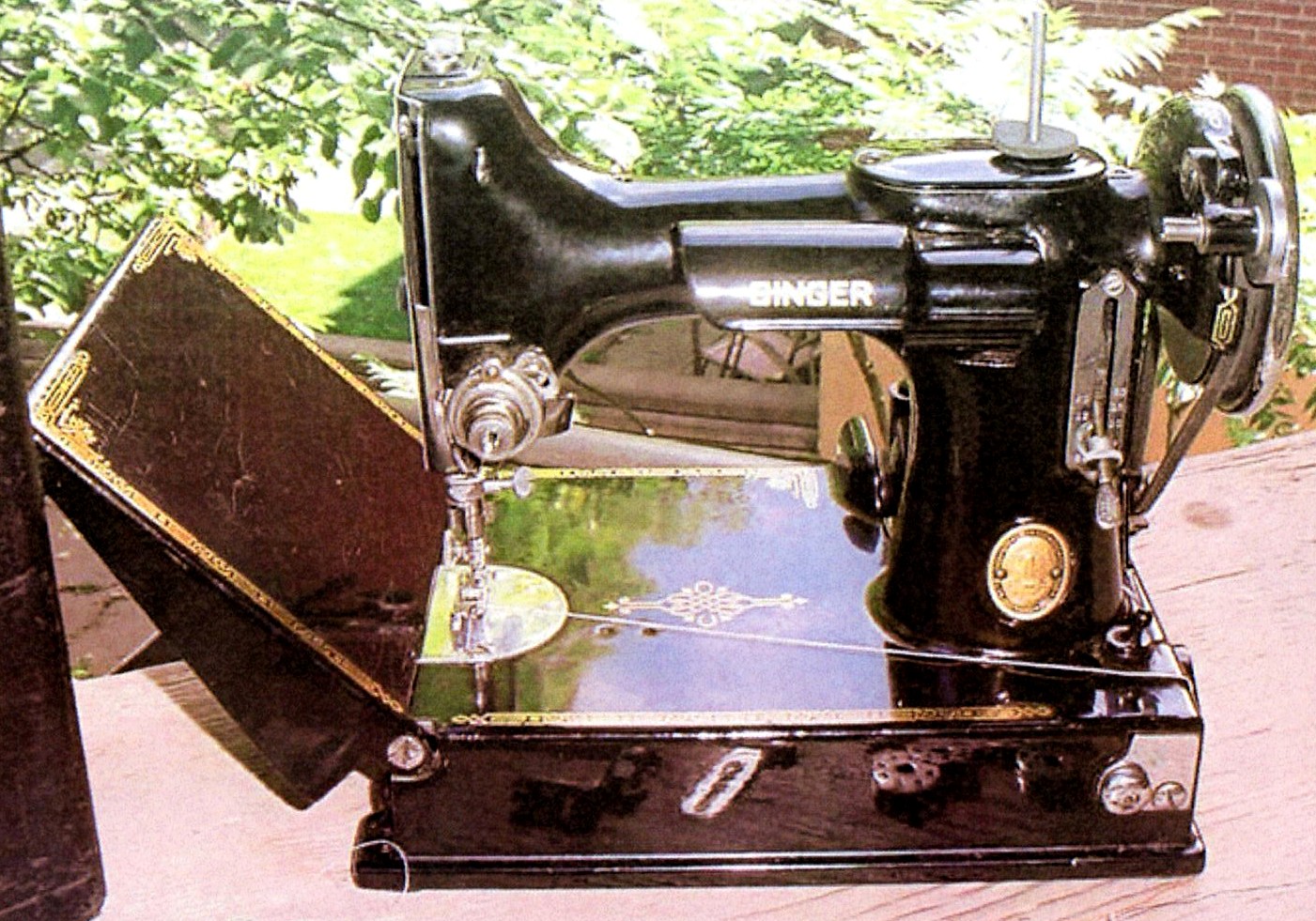 And then it was parted out and came up again on eBay #180731274298.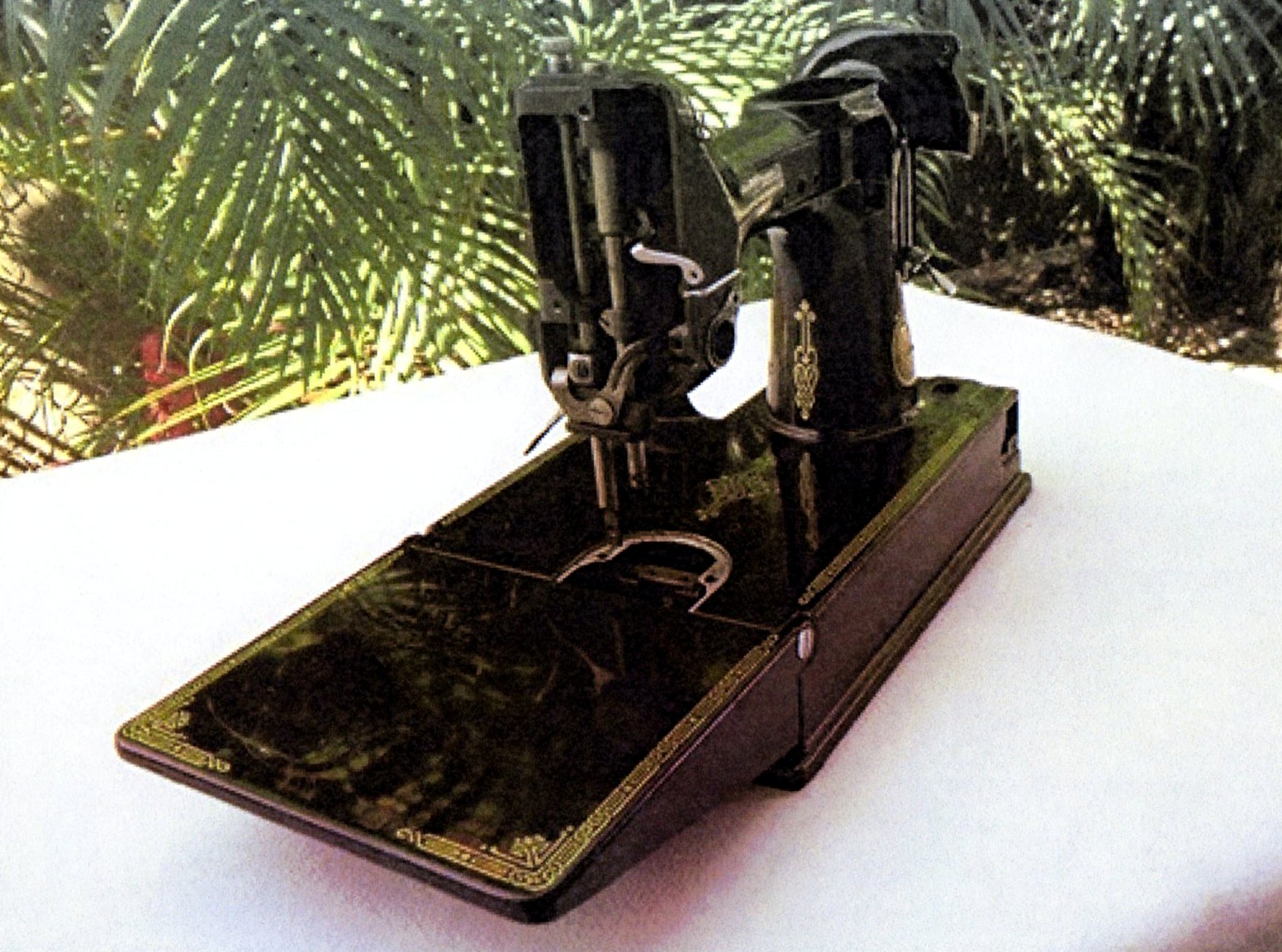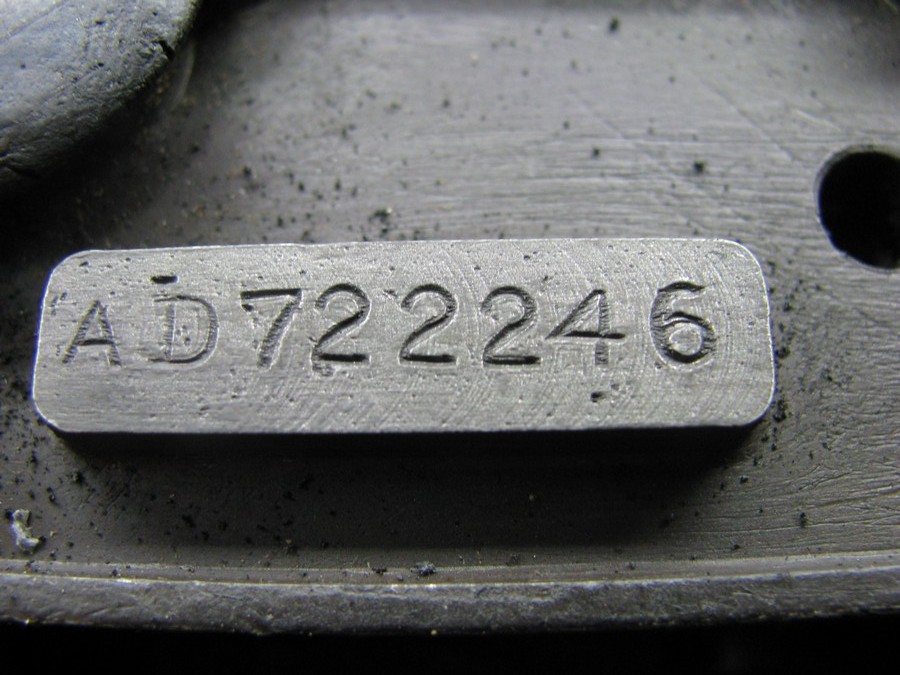 This machine also had a serial number base that had been messed with. Even though the machine looked to be rebuilt from many wrong parts, the original type 1 face plate, the chrome side mounted bobbin winder and the solid bobbin wheel, said buy it....I did and had it shipped straight to the FEATHERWEIGHT FACTORY. Leo was like a surgeon in waiting when it arrived and had the Arm removed and was emailing me the news.
I said Leo, We have to find one more as I want to be 100% sure we know what we have found. And I think I know where to find it. I went back to the NOVEMBER 2010, QOW and looked at machine NUMBER 2, AD721468. EVERYTHING on it screamed 1934, but had that awful messed with serial number.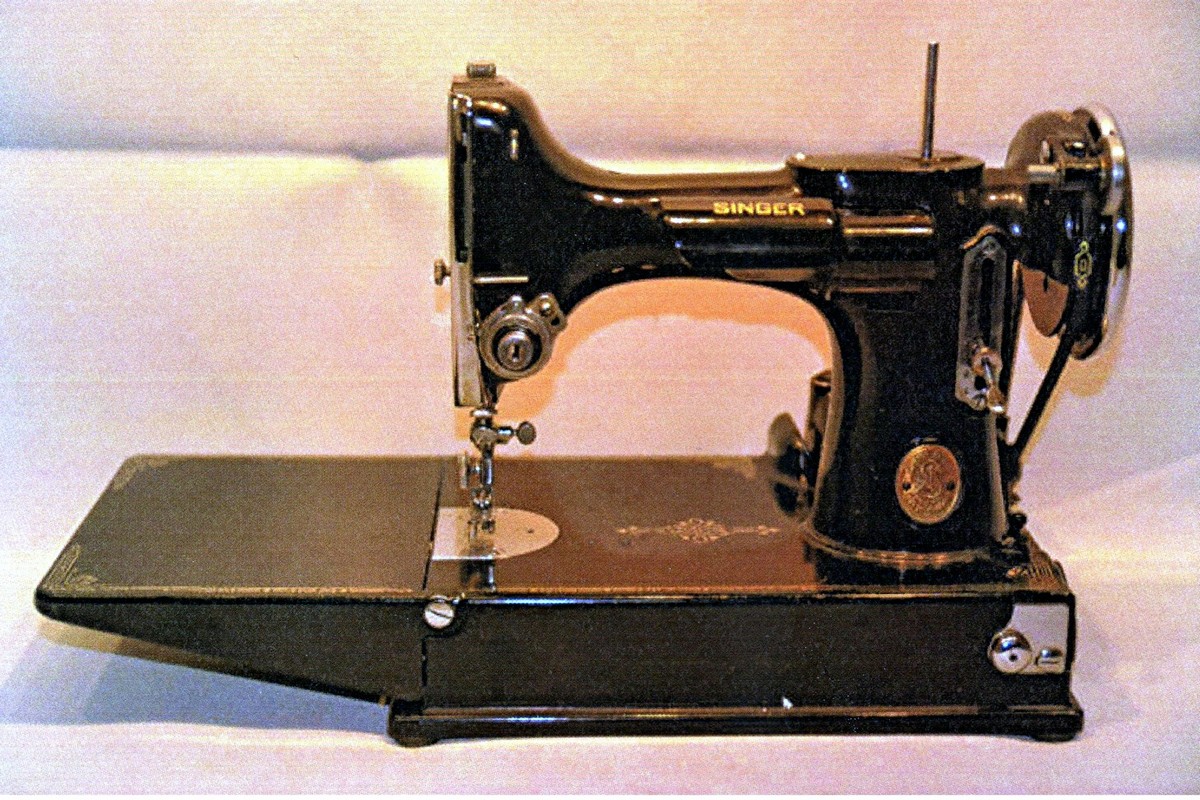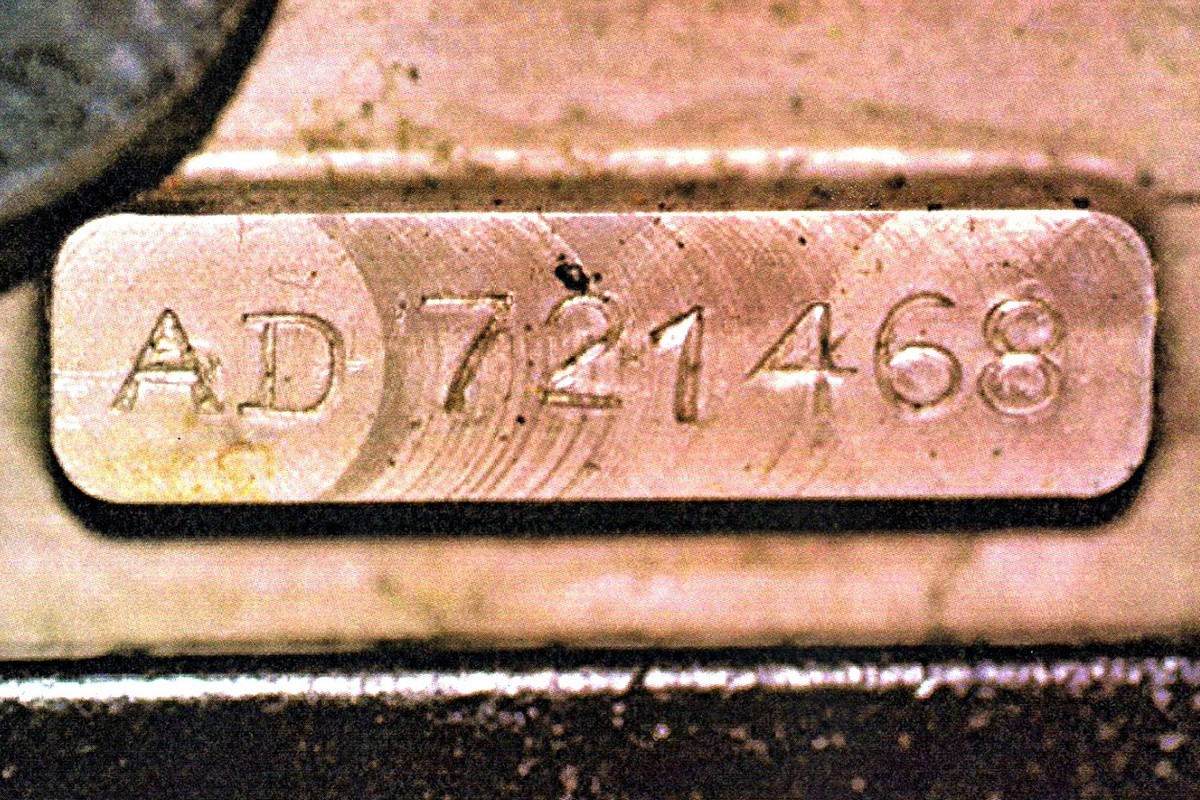 Leo and I had to find out who now owned the AD721468 machine. I only had a bit of a scrambled eBay bidder number to go by. I asked Leo to email our collector friend LYNN ROWE in Canada and ask if she owned the machine, and if she still had it? YES! was the answer to both questions.


Leo again emailed Mrs. ROWE and asked if she would be willing to mail her AD721468 to Texas. About all we would tell her is we wanted to look at the serial number under the Arm. And it had a 50/50 chance of being a 1933 Model instead of a 1934.

SINCE a picture is worth a thousand words, I'll just let My Good Friend Leo finish out the show...

To date we have found: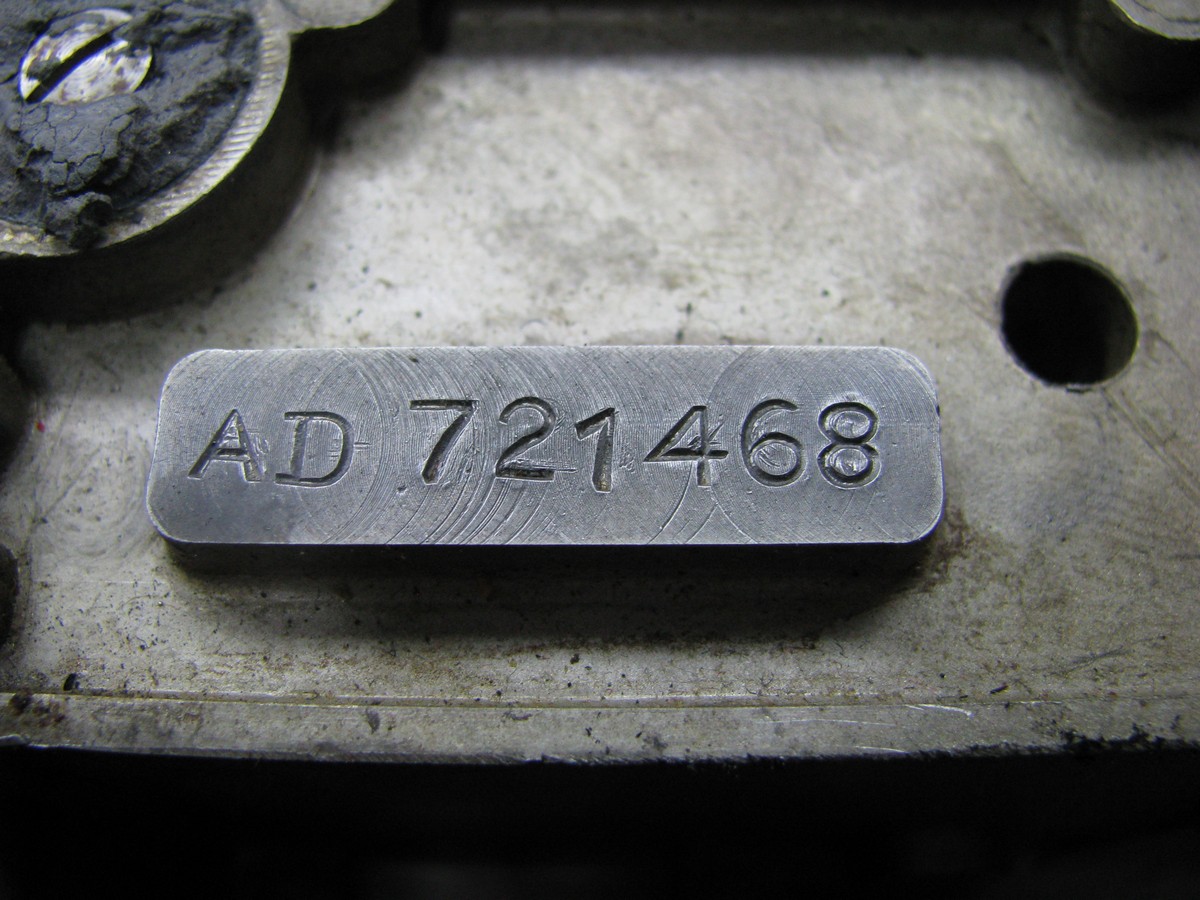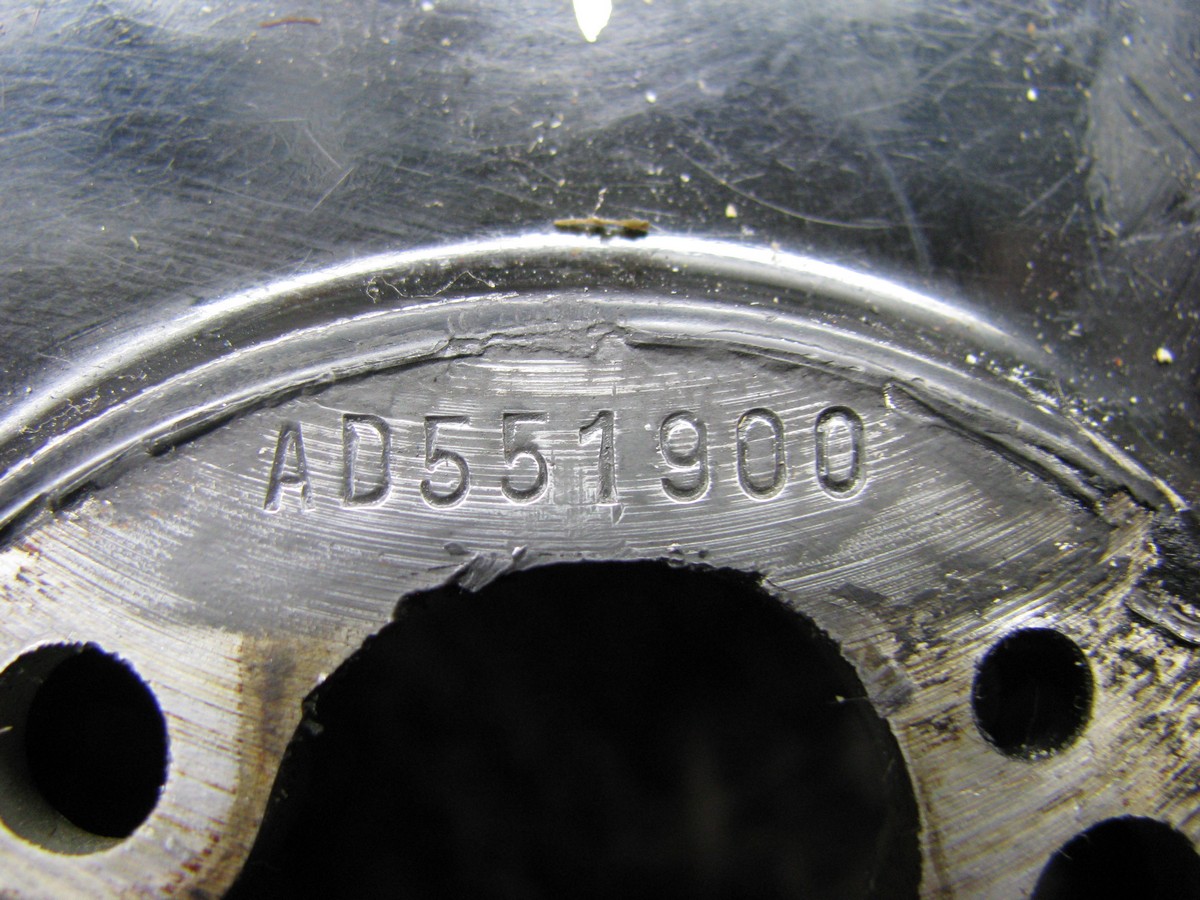 AD721468 Real Number: AD551900. Singer production records as MODEL-81, OCTOBER-17-1933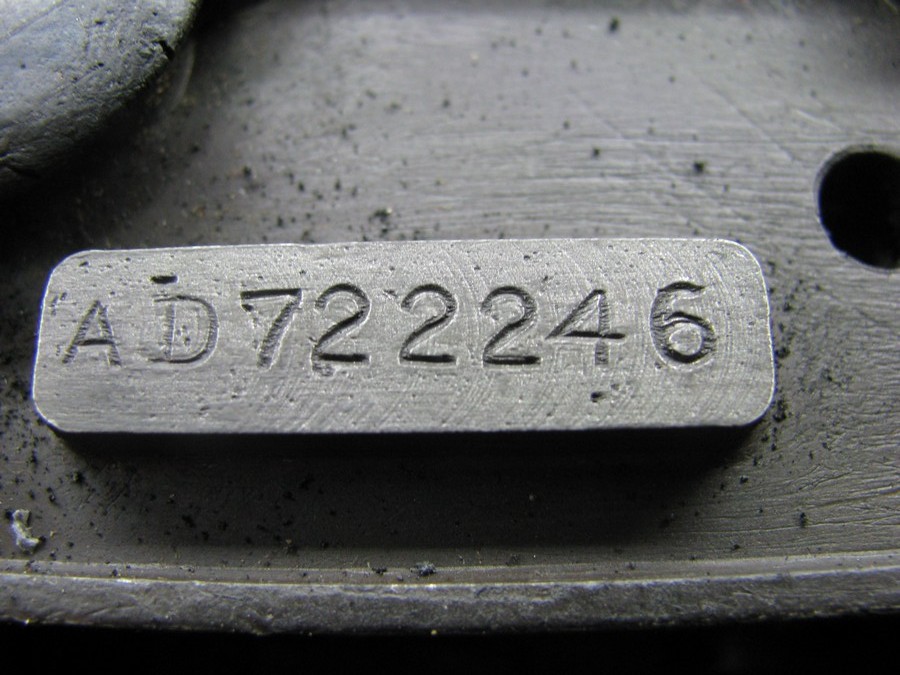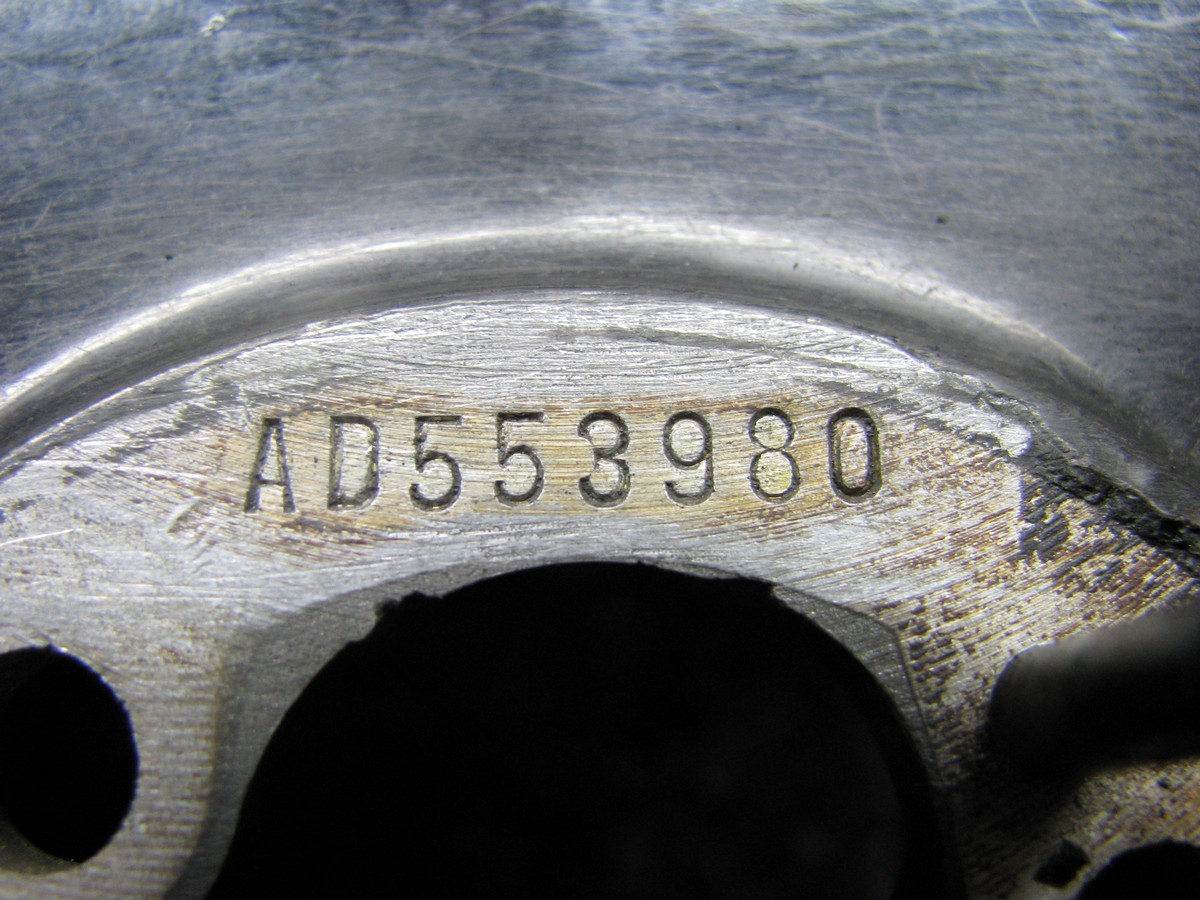 AD722246 Real Number: AD553980. Singer production records as MODEL-95, OCTOBER-17-1933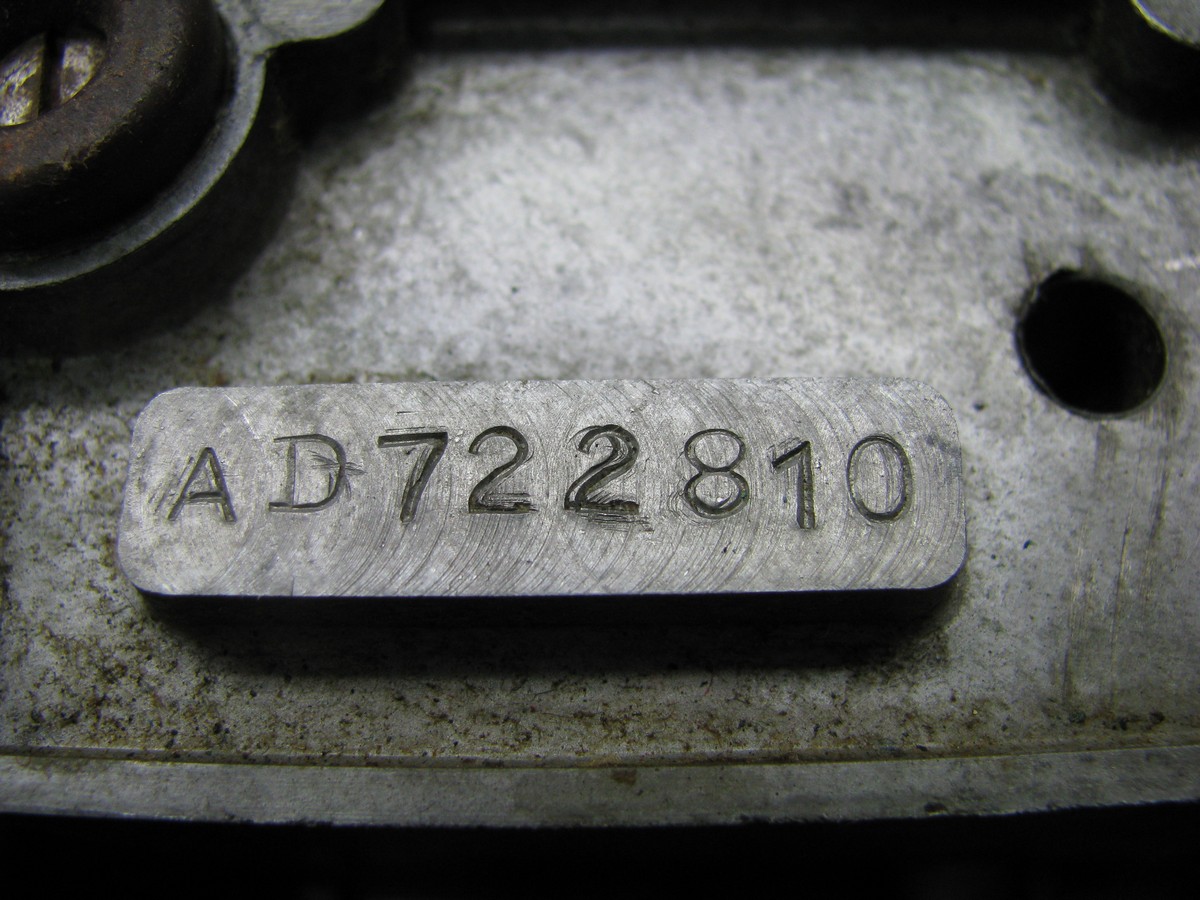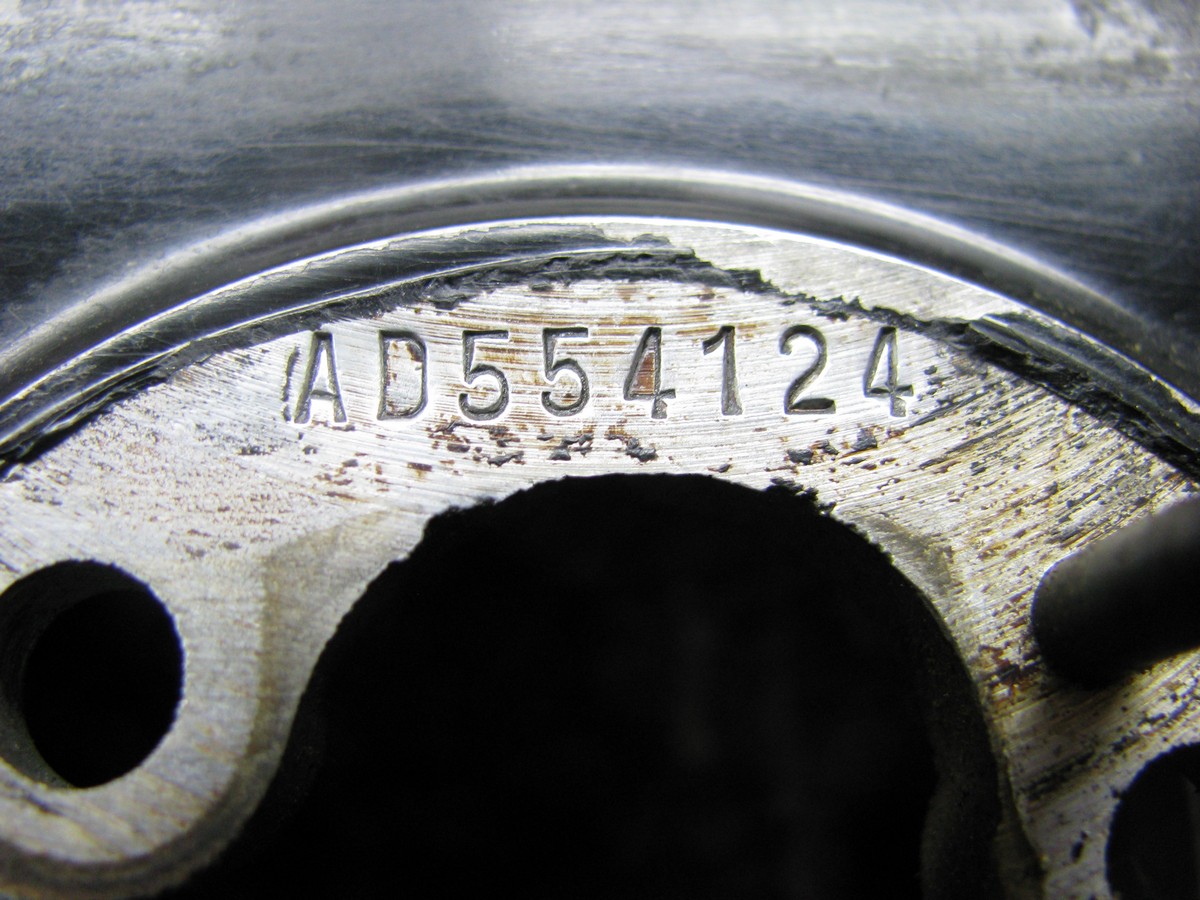 AD722810 Real Number: AD554124. Singer production records as MODEL-96, OCTOBER-17-1933

MAYBE now we know why it was 11 month's between the first and second production run. Singer was busy Altering serial numbers
Singer production records for the first Featherweights show the following information for the model 221:
AD541546 - AD551545, 10,000 units, Production Date: October 3, 1933.
Also looking at the Singer AD production records show that the last 1933 serial number was AD573295, before going into 1934.
We feel safe to conclude that these machines, which had "new" serial numbers stamped, most likely originated in that first production batch shown as October 3, but extended past, by at least 2,500 machines, and were ignored until a year later, by which time Singer had already used the AD55**** numbers and modified them to AD72**** serial numbers and recorded them as 1934 vintage.

BEFORE we close we want to THANK! Mrs. LYNN ROWE for the use of her AD721468, oops - I mean her AD551900 MODEL-221 Born OCTOBER-17-1933. And my Pal, Leo for all the 221 Arms he has had to pull, just for this article. I hope all our 221 fans have enjoyed another True and First here, 221 story.

Like I have always said. Why write Myth and Rumors about a real piece of AMERICAN History?
COPYRIGHT (1211) LEO & JJ
PLEASE PRAY FOR OUR TROOPS!
Contact me at: Leo@TheFeatherweight221Factory.com