The Singer Model 221 "Featherweight" Sewing Machine



Manual Photos
HI Again to all 221 Collectors and Fans. Leo and I have been saving this QOW for all our 221 Fans to enjoy over the THANKSGIVING and CHRISTMAS Holidays. LEO has been as busy as a Little Elf getting a selection of Beautiful 221s ready for sale over the Holidays. If you have not seen all the Beautiful 221 machines Leo has, Please go and take a look? I can't think of any Wife or Daughter who would not love to find a MAGIC Of KUJAT, 221 under the Christmas tree with a cup of steaming Hot Chocolate on CHRISTMAS morning. Talk about a Family Heirloom..

O.K. fans, as I though about bringing you a new Question Of The Week, I thought WHY BORE our Ole Experts like Evona, Jae and J.C. and the many others reading our QOW. Why not show you something you have already seen a thousand times....WELL ALMOST !!
IF you have a (1038) OCTOBER 1938, 221 Manual, Go grab it, if you want to follow along?
LEO is going to Post SEVEN (7) Real 8X10 pictures that were used to Make the (1038) Manual, AND some of these pictures were used in Other 221 Manuals also.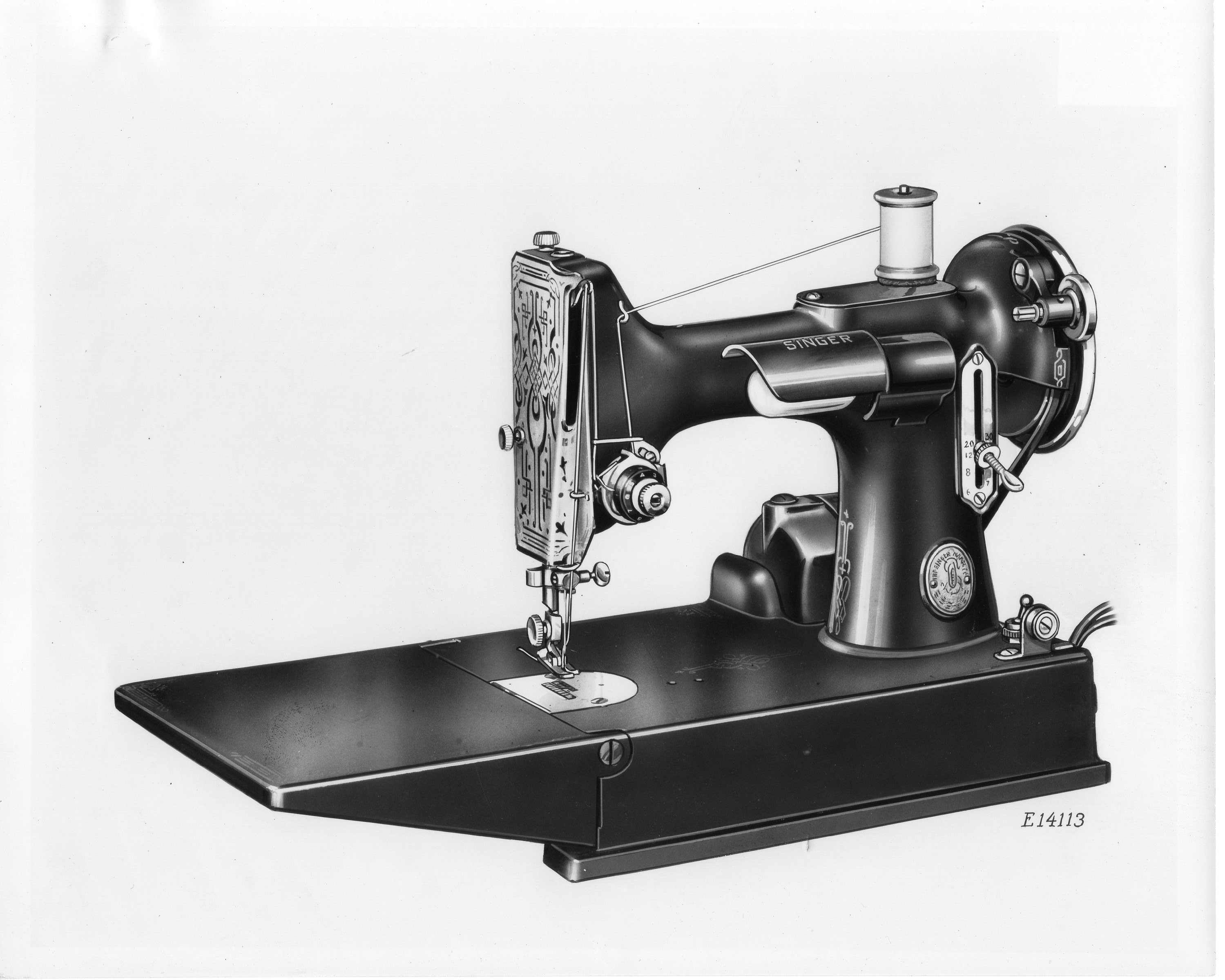 PICTURE # E14113 Found on Page 1 Was First used in the (1038) MANUAL. The Manual Before it was (737) showing a Side Mounted Bobbin Winder Guide. SO! The picture was changed for the (1038) Manual..........NOTE: (1038) was the Manual Singer built for the FIRST AF SERIES 221s.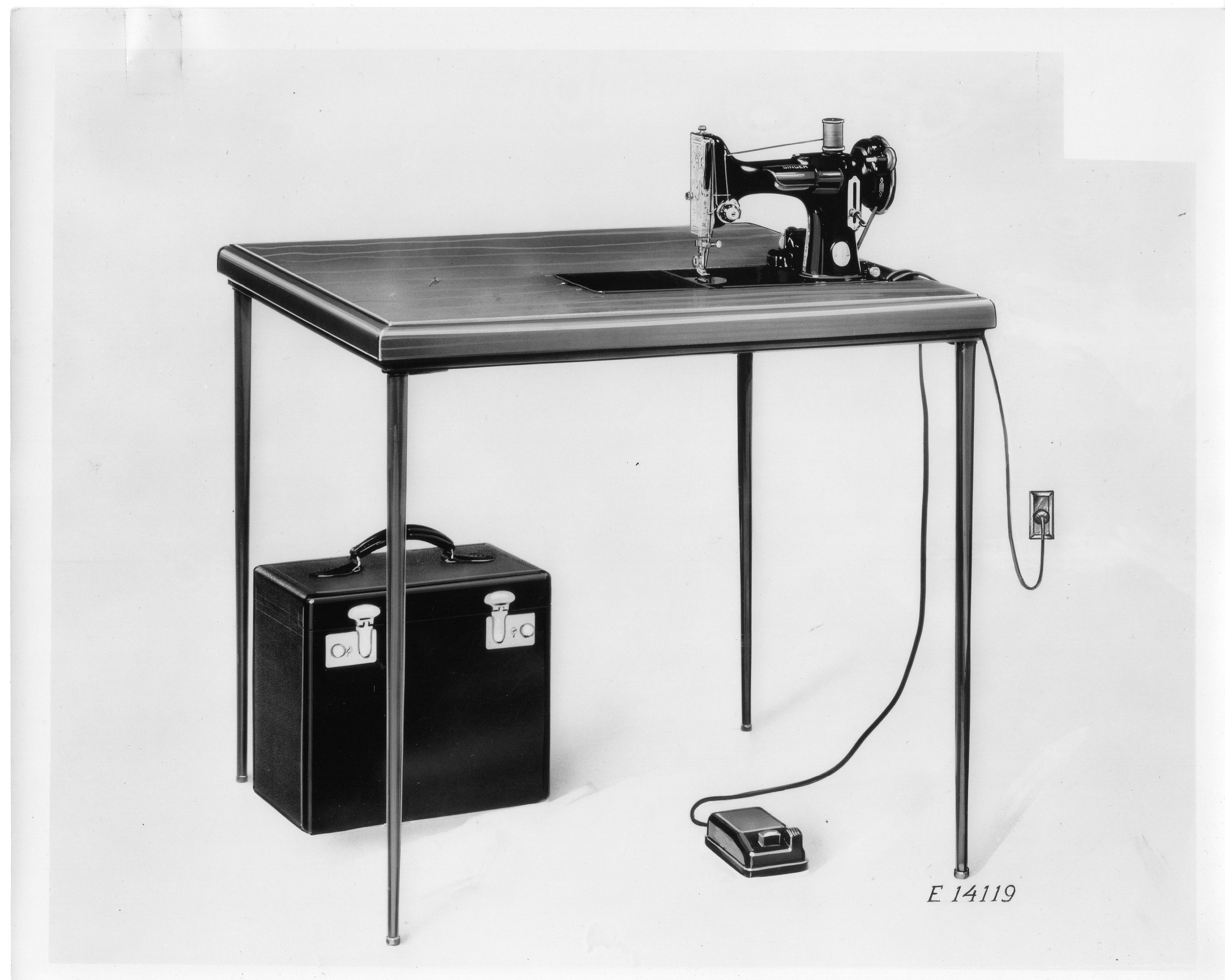 PICTURE # E14119 on Page 5 This was SINGER'S NEW 221 TABLE. THIS is Also a FIRST for the (1038) Manual..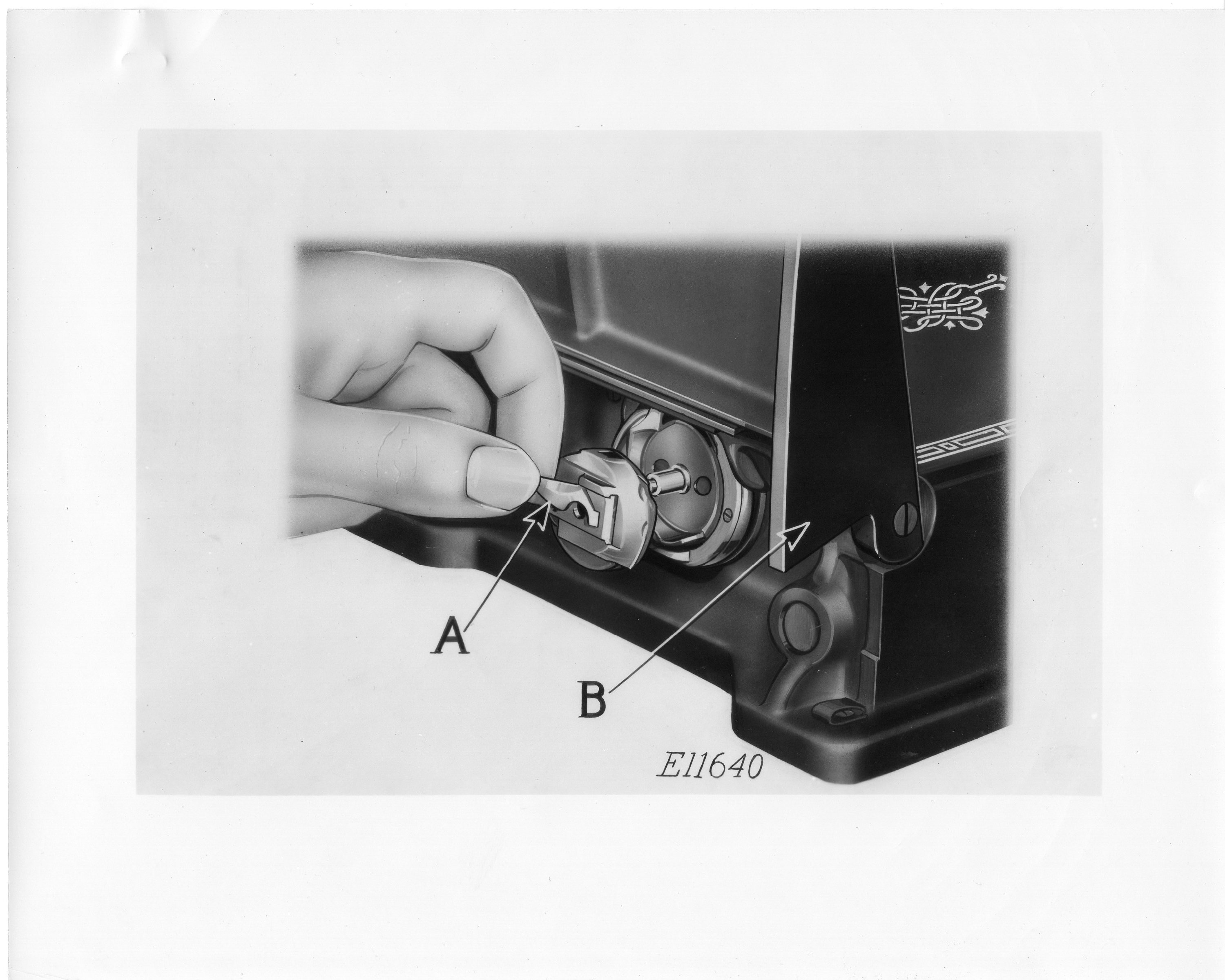 PICTURE # E11640 on Page 9 This Picture was FIRST used in the (1235) Manual. SINGER had made changes to the Bobbin Assembly and the Picture was changed. THIS picture was used in EVERY 221 Manual till the End...(655)..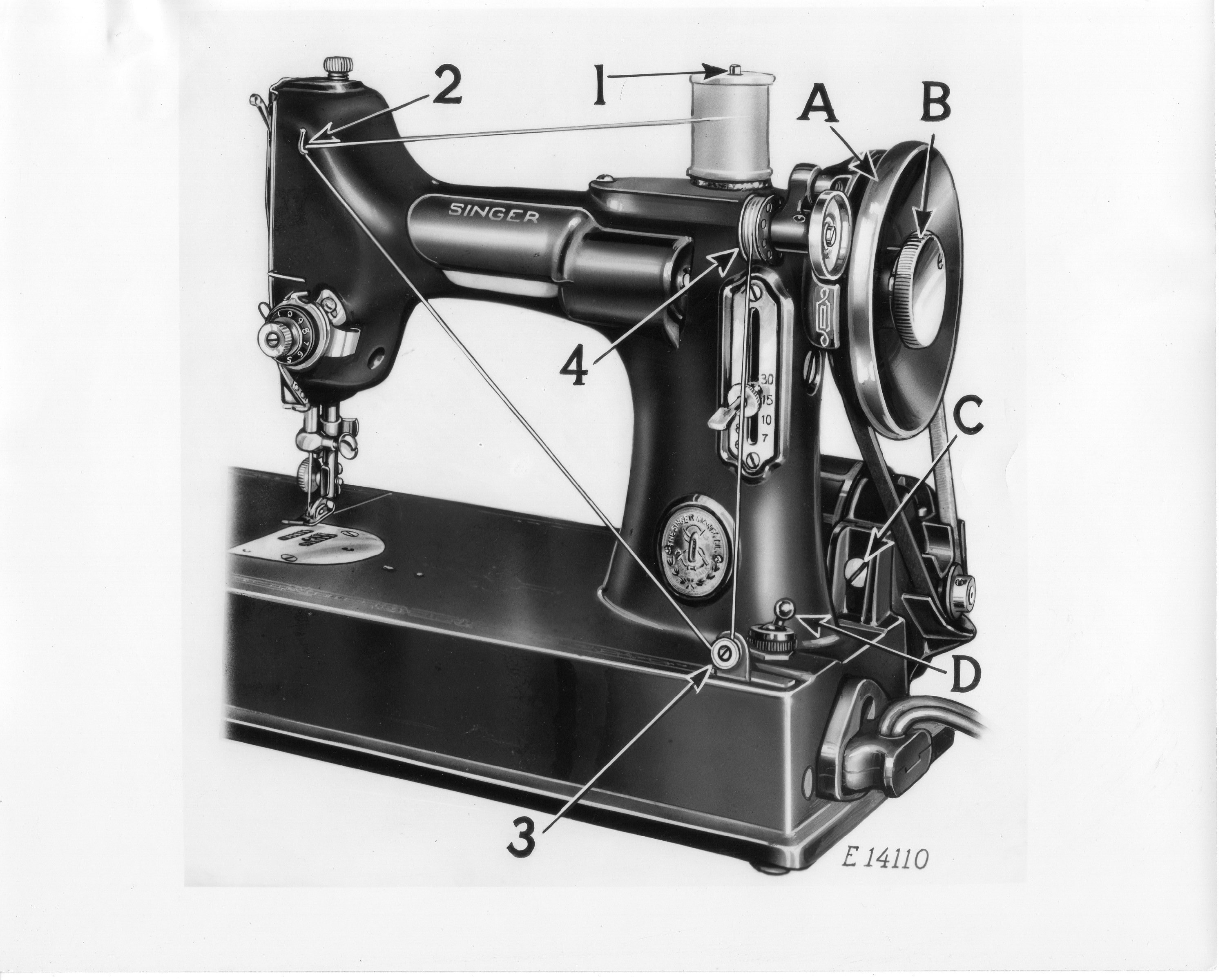 PICTURE # E14110 on Page 10 This is also A First picture for the (1038) Manual. IT would be Changed Again in the (641) Manual when Singer would LOWER the SINGER Decal on the Light ...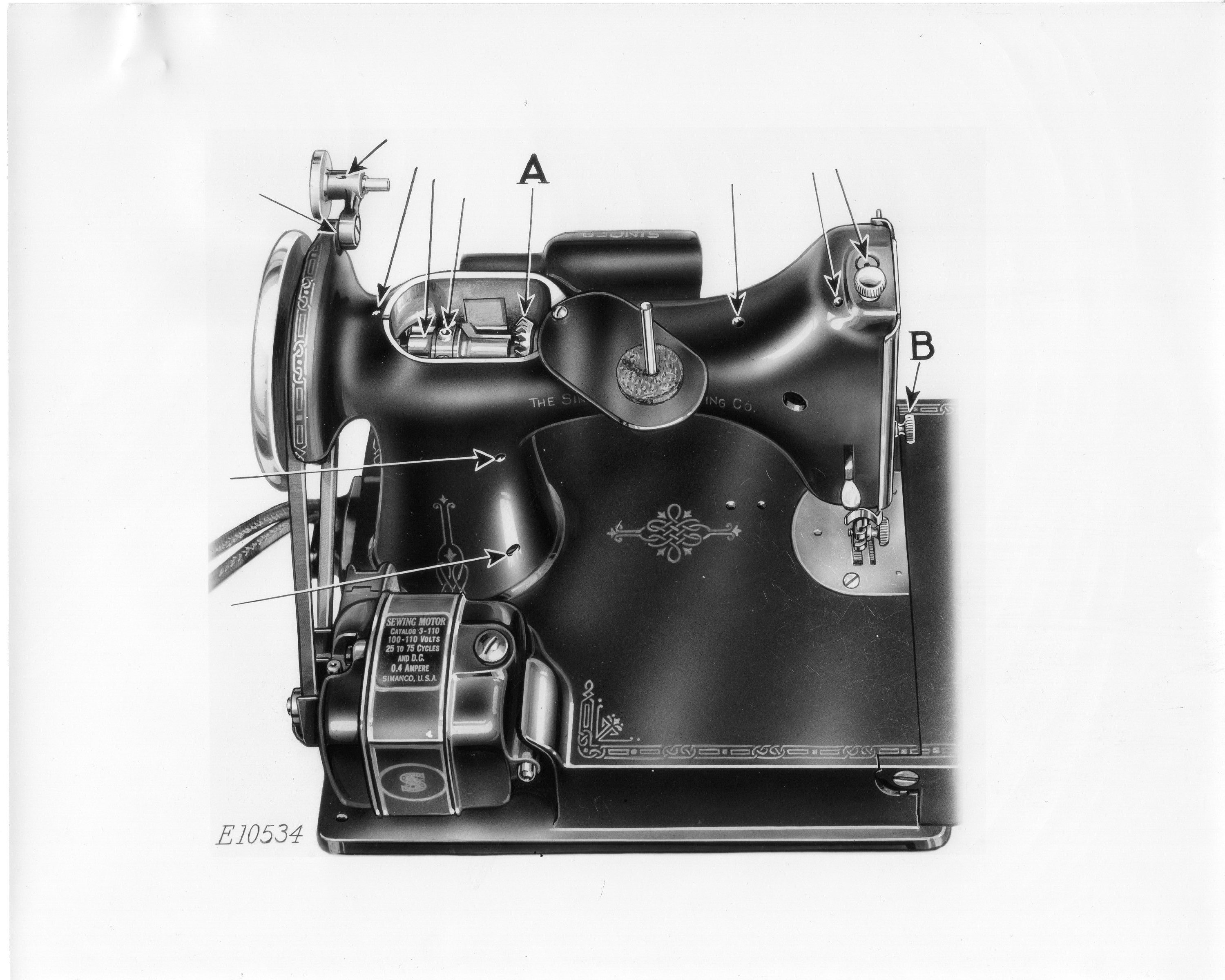 PICTURE # E10534 Page 24 Was used in EVERY MANUAL from NOVEMBER 1933 up till the (752) Manual...EXCEPT For one little Problem. CANADA. They didn't like the American all Metal Motor. SO! Singer tried to appease them with an American Built BAKELITE Motor. TODAY the Motor is so Rare I don't even speak of it. But you can find them on Some AH SERIES Machines. ALSO Singer even made an American 221 Manual for it..(SEE PICTURES BELOW.) Funny thing the Manuals are found in Canada and the Two machines I have seen with the Bakelite motors are still in America with (747) Dated Manuals....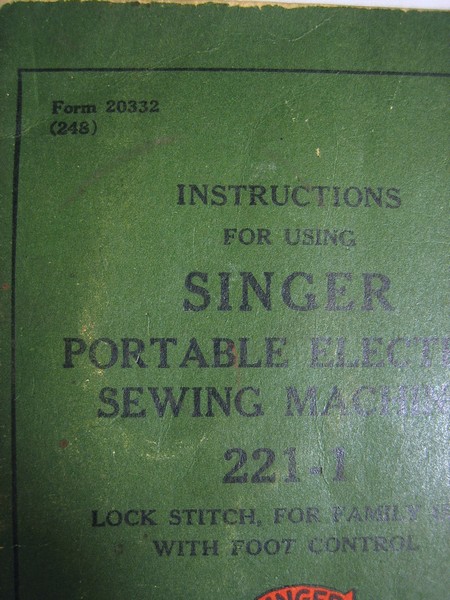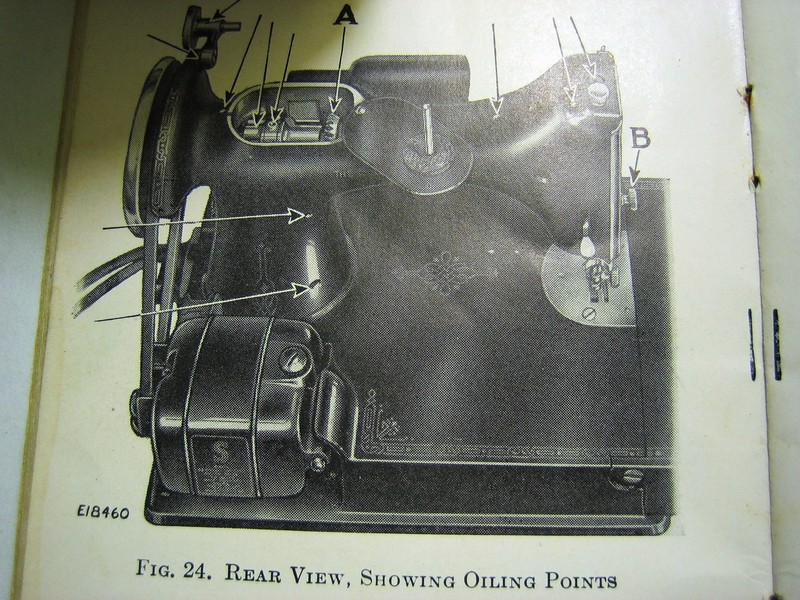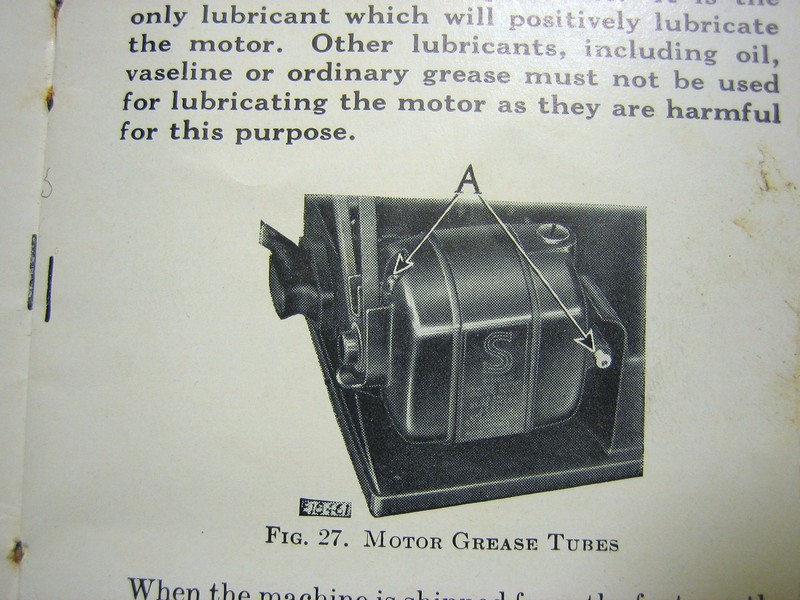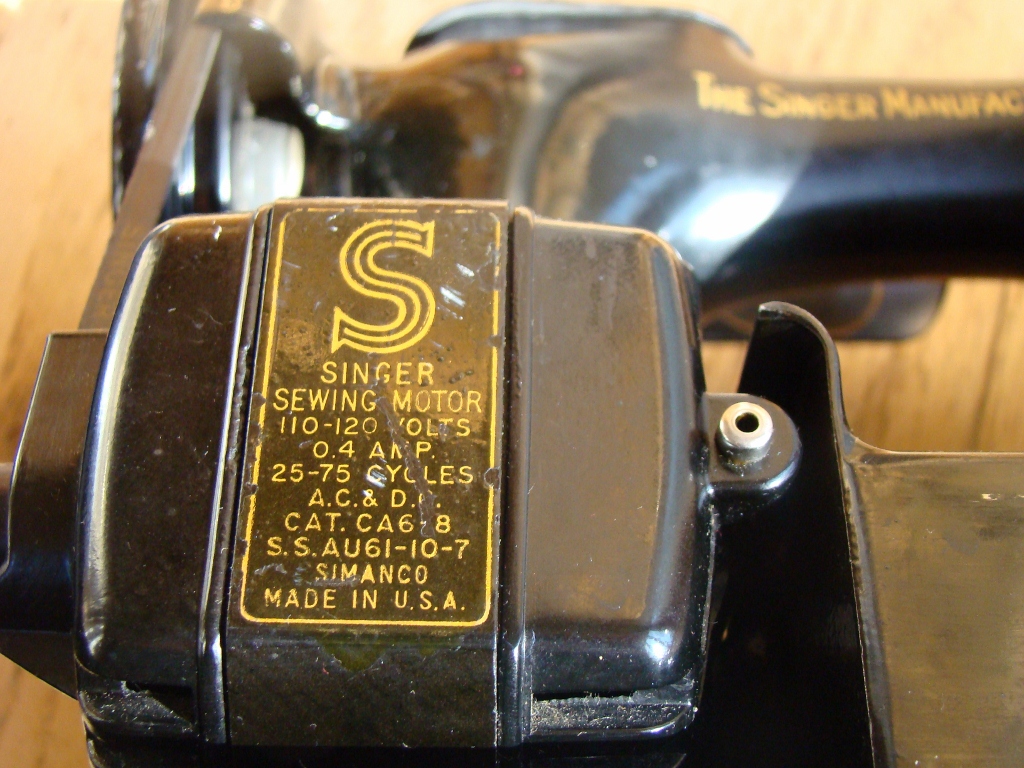 >>>>>>> OUR THANKS to DIANNE ANDREWS and her AH438511 machine for the rare picture......<<<<<<<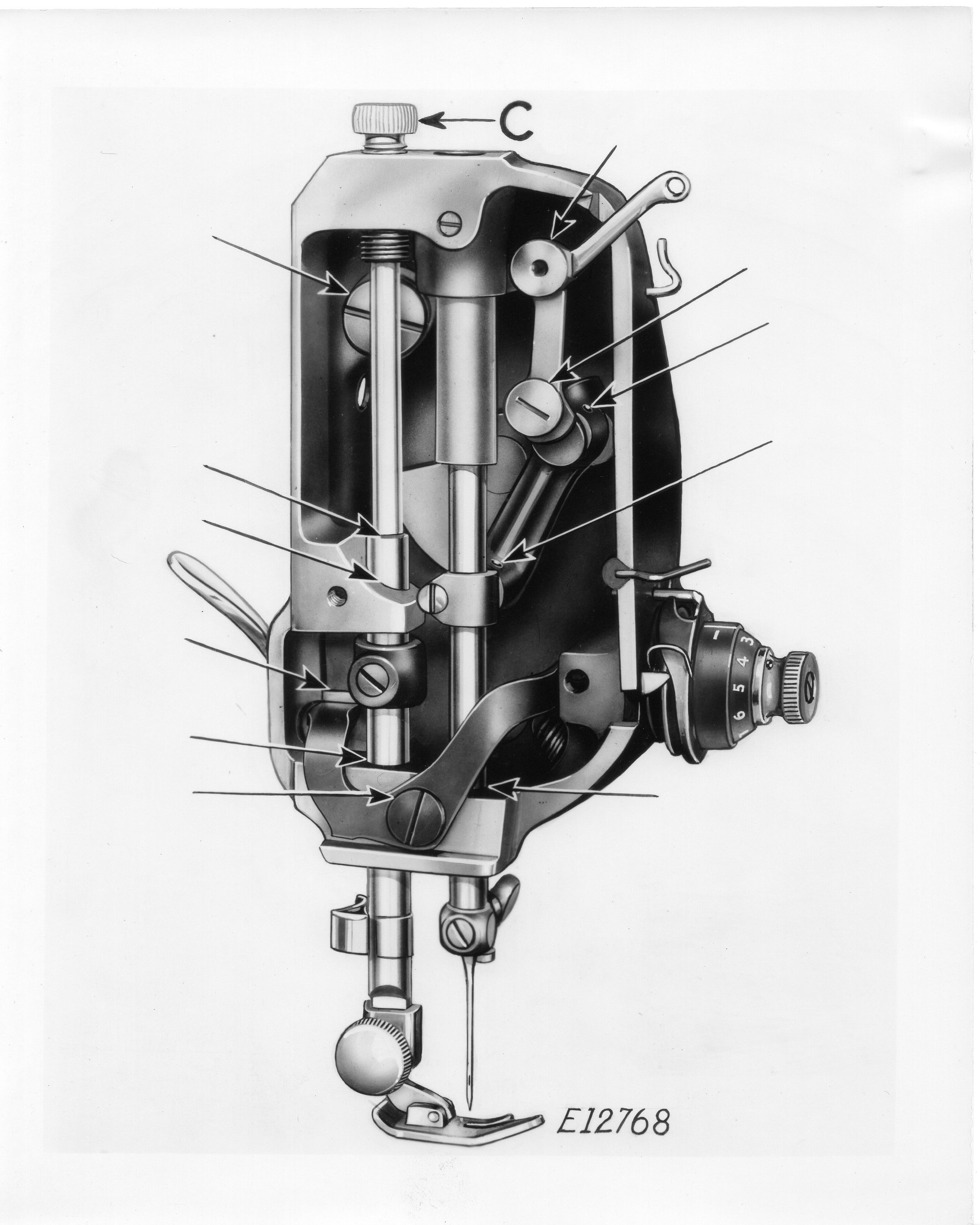 PICTURE # E12768 Page 25 Was First used for the (737) Manual and was used in Every Manual there after. This Picture shows the Updated Numbered Tension..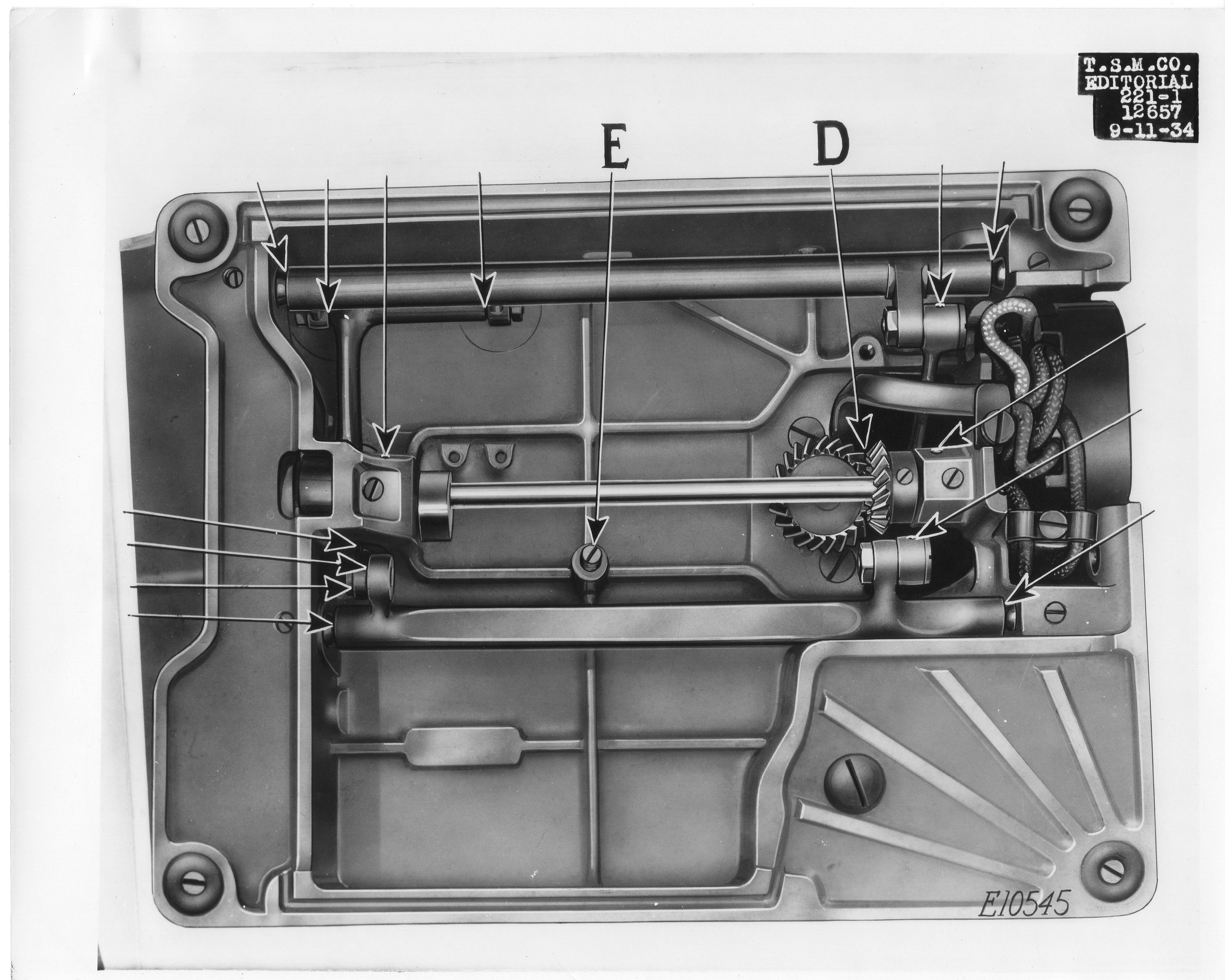 PICTURE # E10545 This picture on Page 26 is in EVERY 221 Manual from NOVEMBER 1933 to The Last Blue Manual of (655)..Showing the Old SPLIT BASE Machine with the Original 1933 SERIAL NUMBER BASE. Which by (1038) They Were Both Removed and updated....
These early Singer 221 pictures were made on KODAK Paper, and it is OUR BELIEF that the "E" in each Picture Number, stands for EASTMAN. Just another SINGER Mystery we may never know.....
Before you leave, Please stop by and look over the BEAUTIFUL 221s, Leo has for sale this year. What Young Lady would not LOVE to have one of these KUJAT MASTERPIECES under the tree for CHRISTMAS this year???
LEO and I wish Each and Everyone of you a VERY MERRY CHRISTMAS And a HAPPY NEW YEAR.............PLEASE PRAY FOR OUR TROOPS...........GOD BLESS..
COPYRIGHT (1210) LEO & JJ