The Singer Model 221 "Featherweight" Sewing Machine
Collector's Corner

Introduction
This page will be for those of you who wish to share their Featherweight collectible items, without having to use eBay or other classified/auction sites. It will continually be updated as time goes on and new material becomes available.

This space is available to anyone who wishes to list their collectible item and sell it for either a fixed price or to accept offers. Please send you request, along with clear photos of the item you wish to post, to Leo@TheFeatherweight221Factory.com
I will connect potential buyers to you directly and let the two of you sort out the purchase, but please do contact me when an item is either sold or no longer available so I can keep this page up to date. I do not want any compensation, nor will I be involved in the transaction.
I do not claim to be a guru on these machines, but I have spent many hours researching their history, and after completely rebuilding maybe 100 of these wonderful machines I have learned plenty and I am more than happy to share my knowledge and experience. With my trusted friend JJ, we have many years of Featherweight experience and look forward to lending a helping hand to all.

Leo & JJ
---


For the collector who thought they had everything. These are real pre WWII Blue prints, From the DIEHL MFG CO. This was the Electrical Division of The SINGER MFG CO. Philip Diehl was the man behind the Singer sewing machine motors. Four things make these blue prints very rare, Pre WWII, DIEHL, SINGER and Elizabethport N.J. These blue prints are in almost mint condition, original, and in letter size (8.5" x 11.0") format. We only have a handful and when they are gone there won't be anymore......... Make an offer!
Interested? Contact me at: Leo@TheFeatherweight221Factory.com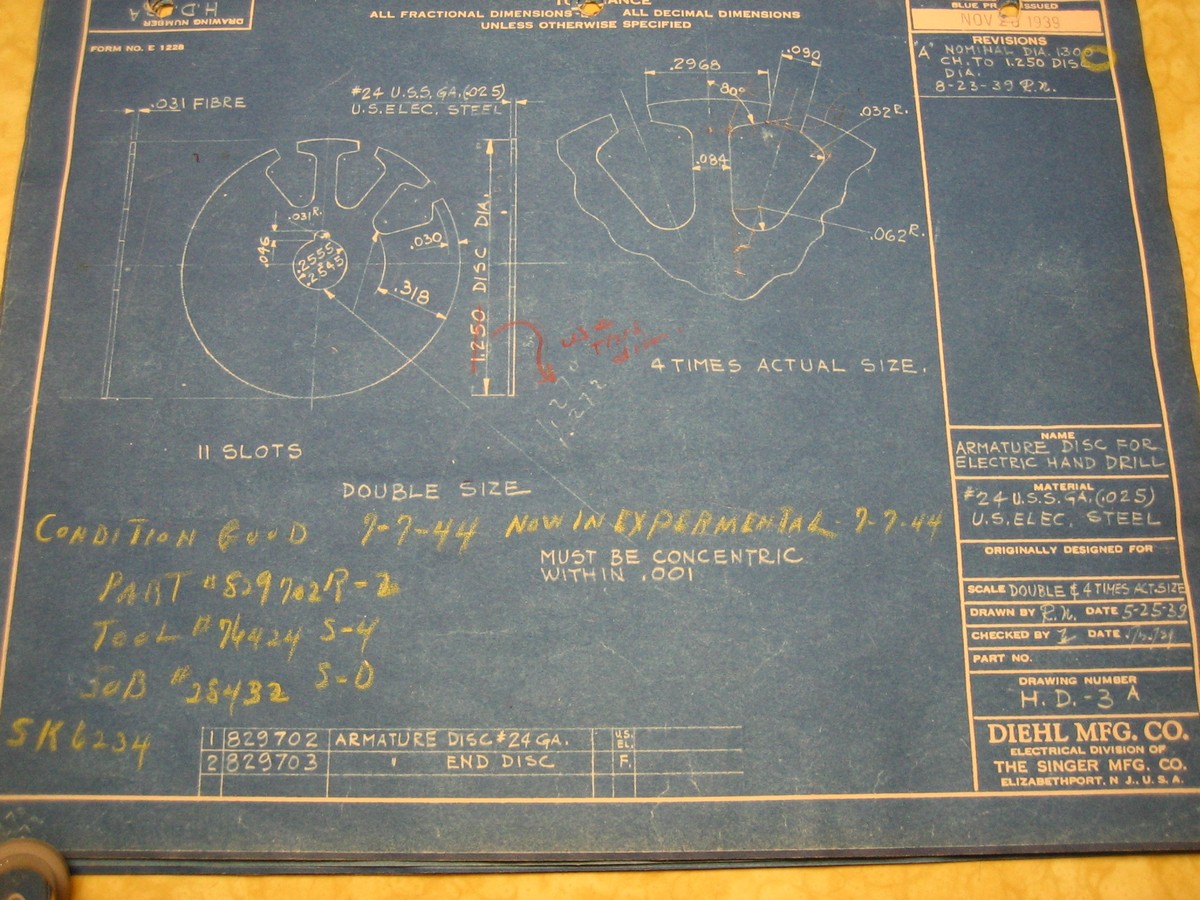 Blueprint #1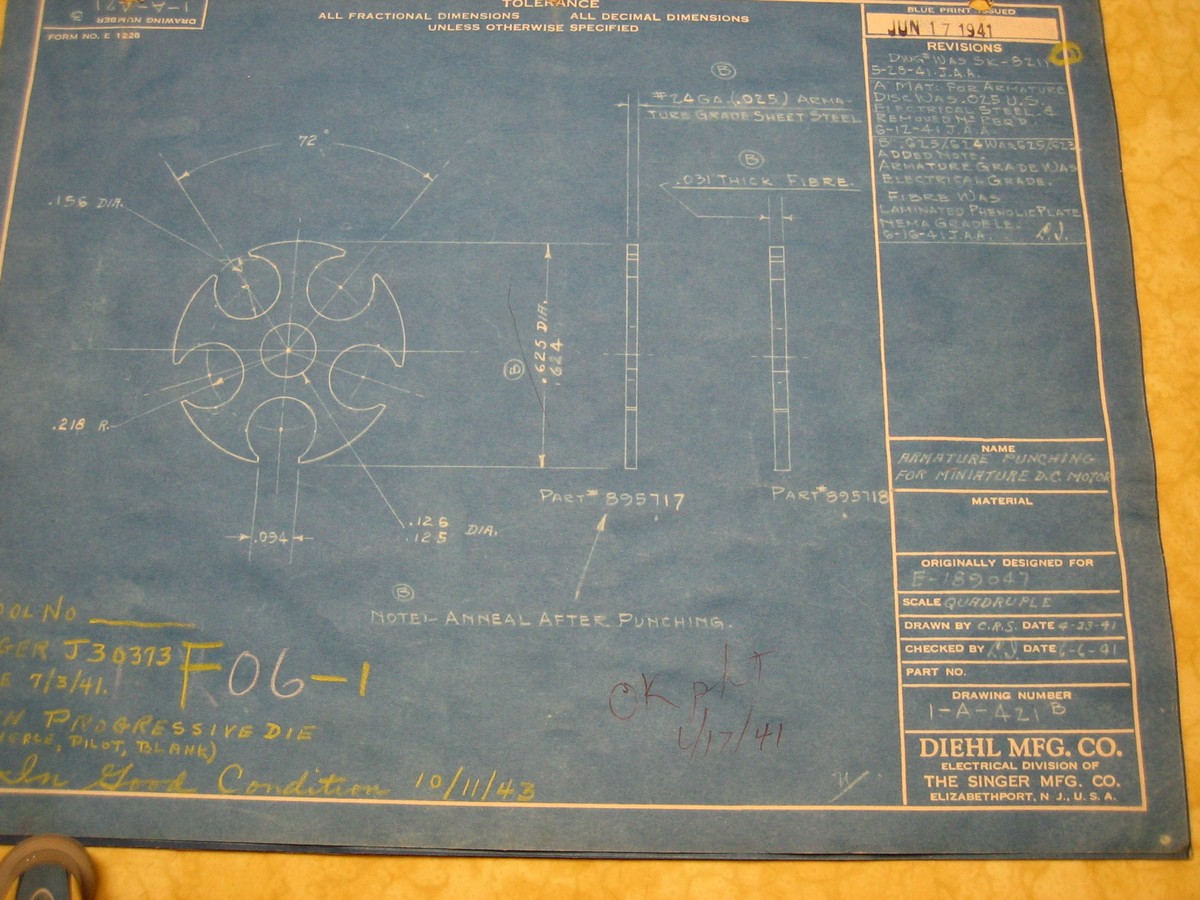 Blueprint #2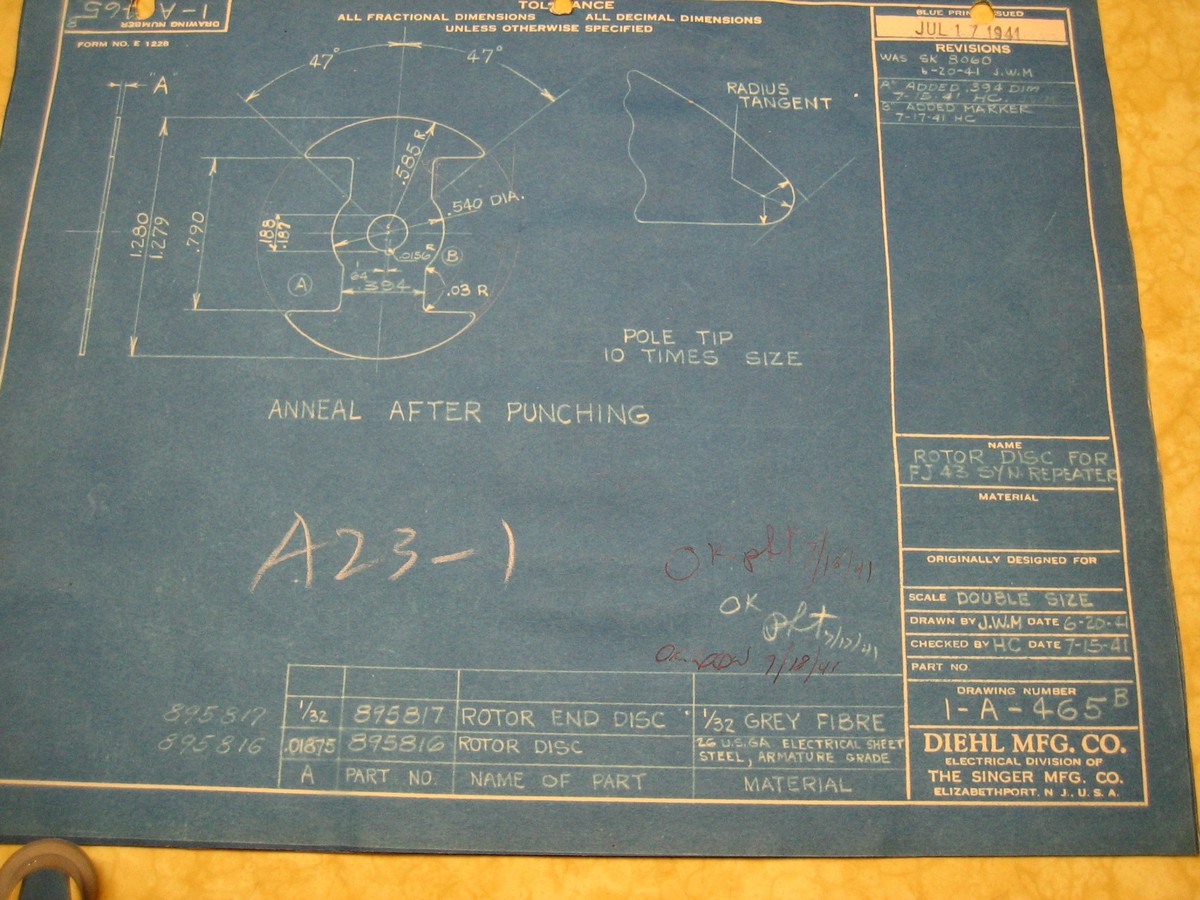 Blueprint #3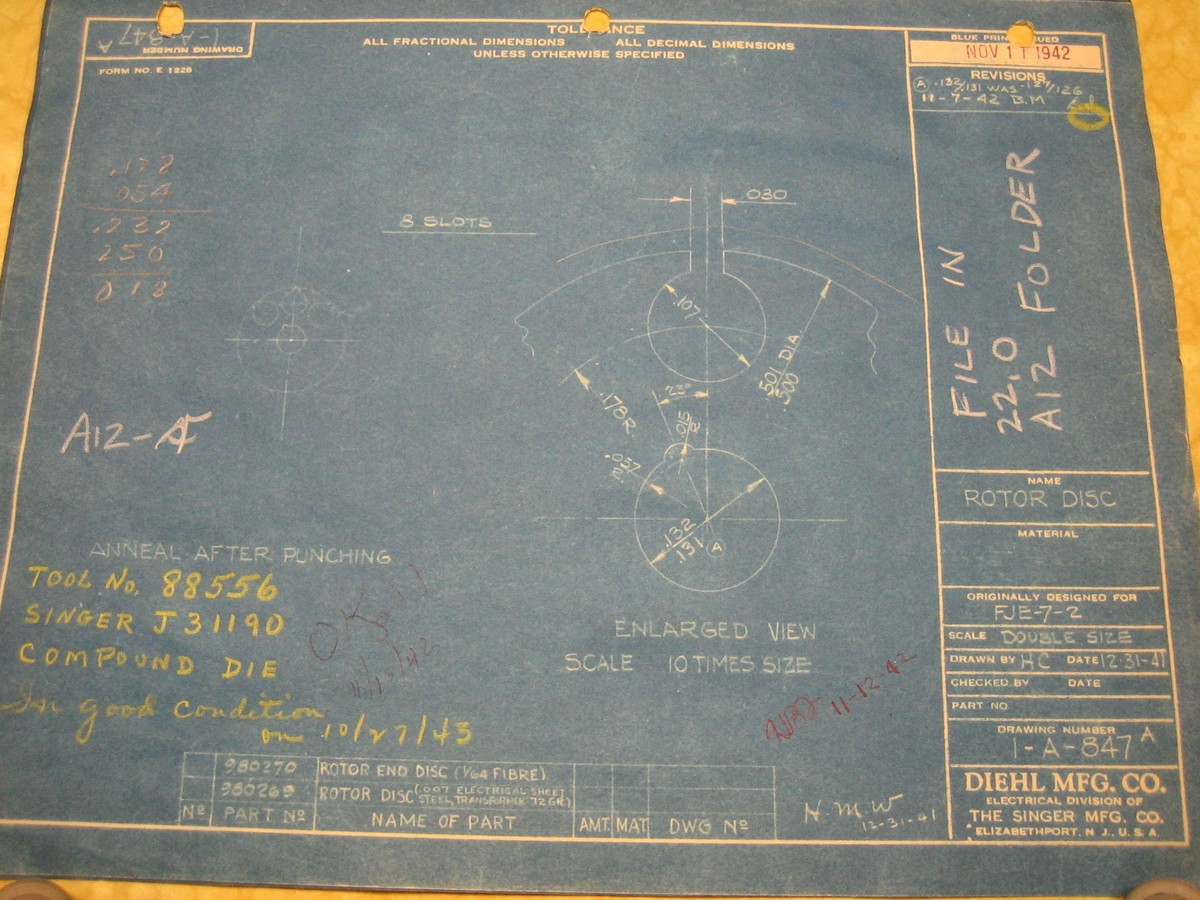 Blueprint #4
Interested? Contact me at: Leo@TheFeatherweight221Factory.com