The Singer Model 221 "Featherweight" Sewing Machine
1939 and 1940 San Francisco Golden Gate Exposition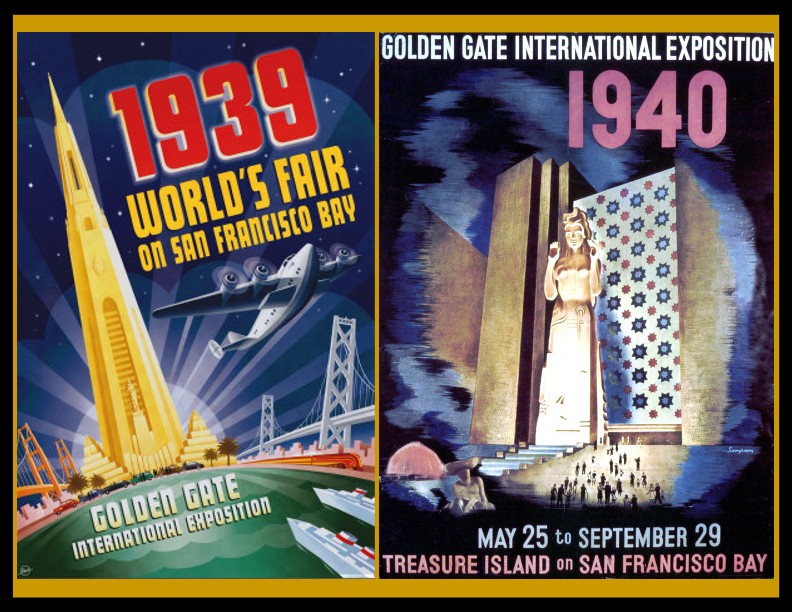 WELCOME back 221 fans. Hope all of you had a safe, fun summer and are ready for some cooler weather? Leo and I want to once again Thank You for all the kind Email you guys and gals have been sending. And Thank You for your business. Leo and I plan on doing this QOW on the 1939 and 1940 AF series GOLDEN GATE EXPOSITION machines. Then another on the DECEMBER 5, 1939 machines that will cover the 1939 CRINKLE.
Leo and I are also working on another True 221 story, one that I have been chasing since at least 2006. And we Guarantee you don't want to miss it. SO! Let's get started…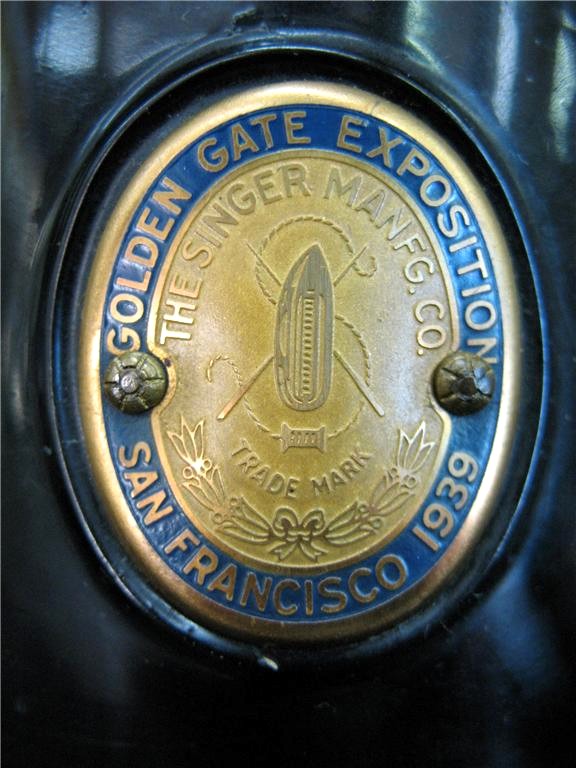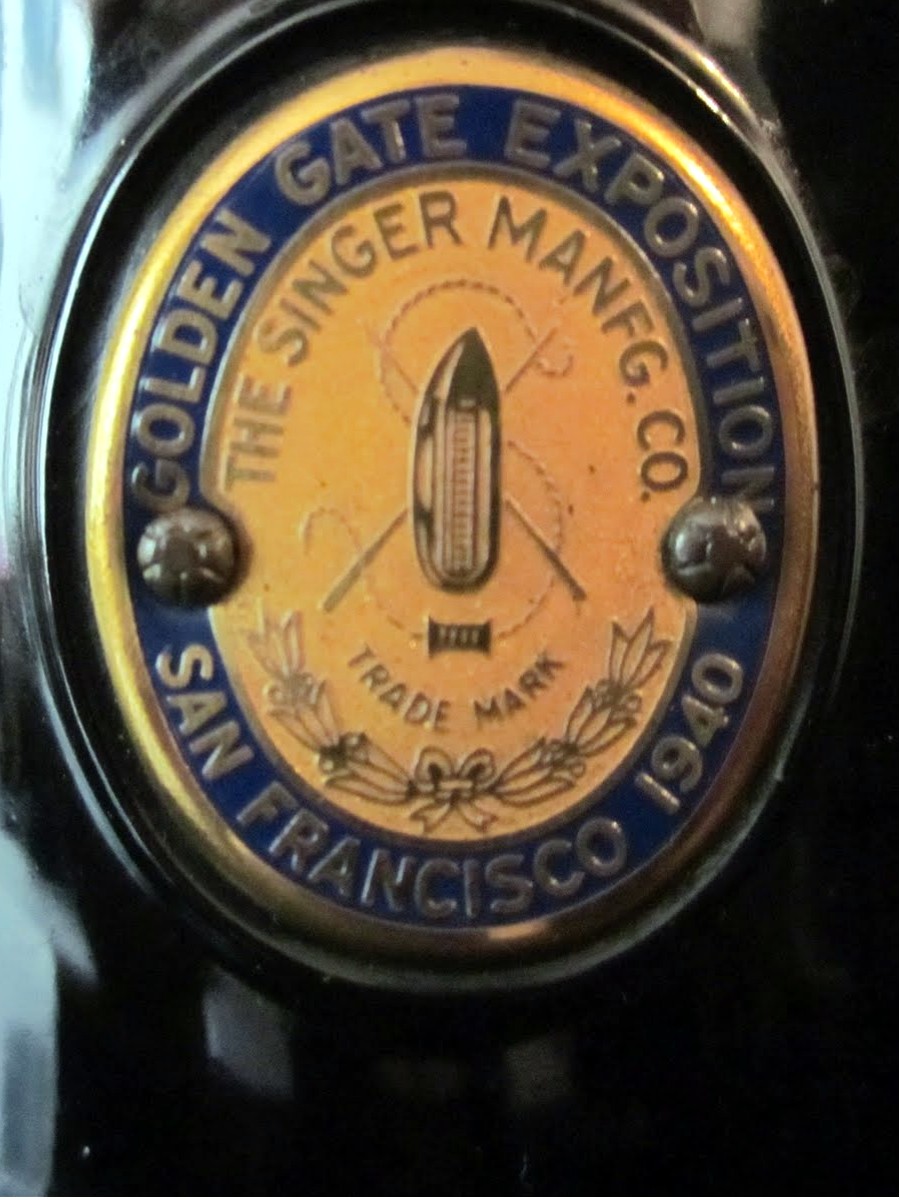 BY October 1938, Singer has had the FEATHERWEIGHT out for exactly five years, with a production of about 186,000 AD and AE machines.
These were still very rare and mostly unheard of machines. Even looking at the April 1935 and 1940 Singer ads the machine was simply called a SINGER PORTABLE. I'm sure for almost everyone who walked up and seen the SINGER PORTABLE machine for the first time, it was a complete surprise.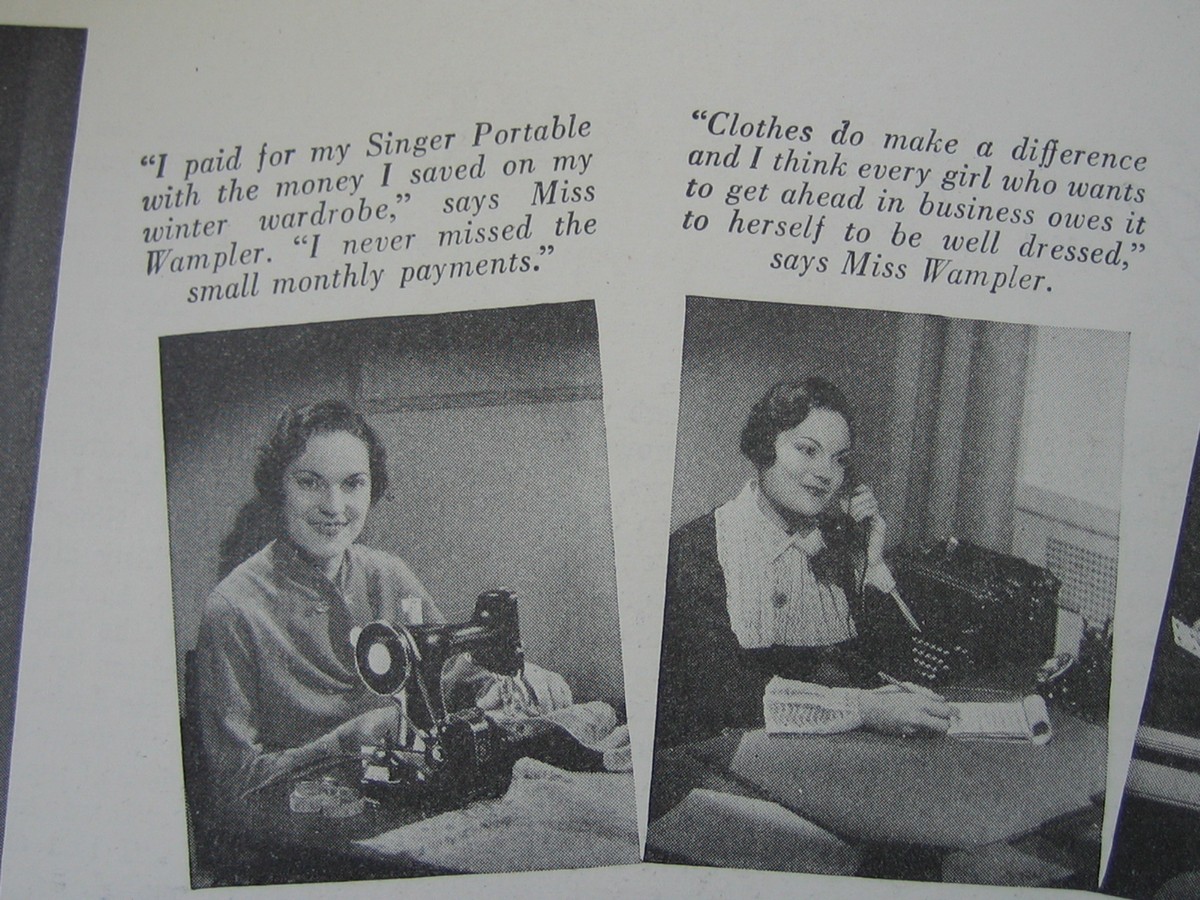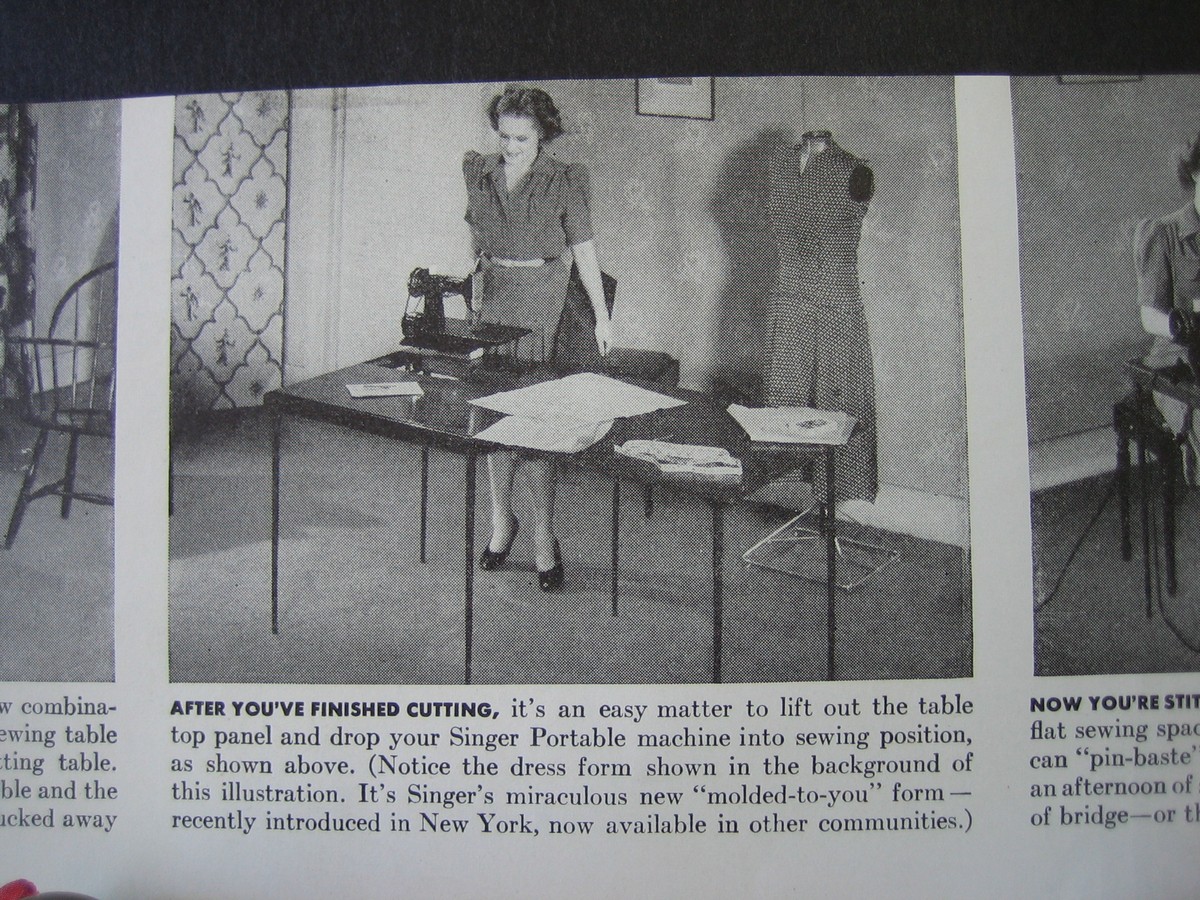 Something else to consider is the price of the Featherweight, which from sales receipts we have collected for this period, show the going price was $108.00. Now sure, that seems very reasonable, but when you convert that to today's dollar, that comes out to around $1,650.00. Also keep in mind that this was also near the end of the Great Depression, 1929-1939. Here are some quick facts about 1939 and 1940:
What Things Cost in 1939:
Singer 221: $108
Car: $750
Gasoline: 19 cents/gal
House: $6,400
Bread: 8 cents/loaf
Milk: 49 cents/gal
Postage Stamp: 3 cents
Stock Market: 150
Average Annual Salary: $1,850
What Things Cost in 1940:
Singer 221: $108
Car: $800
Gasoline: 18 cents/gal
House: $6,550
Bread: 8 cents/loaf
Milk: 34 cents/gal
Postage Stamp: 3 cents
Stock Market: 131
Average Annual Salary: $1,900


The GOLDEN GATE EXPOSITION was held very much like the CHICAGO WORLDS FAIR, except San Francisco wanted to show off two bridges built during the heart of the depression. The Oakland Bay Bridge and the Golden Gate Bridge, in which the Exposition was named after.
The first part of the exposition opened from SATURDAY, FEBRUARY-18-1939 to SUNDAY, OCTOBER-29-1939.
SINGER by this time was well practiced with two other major world fairs under their belts. This time Singer showed up with the newly released AF SERIES, AF070706 to AF090705 machines that had just come out on OCTOBER-10-1938.
WE know of Five 221's that came with the GOLDEN GATE EXPOSITION SAN FRANCISCO 1939 badge:
AF072920, October 10, 1938
AF075604, October 10, 1938
AF075759, October 10, 1938
AF077322, October 10, 1938
AF079???, October 10, 1938

The fourth one down belonging to our collector friend, CHARLES in MARYLAND. And one to our friend EVONA in OREGON.
IF a reader sees one on the above list that they now own, or if you own one not on the list, please let Leo have your name/serial number so we can build a data base?
BY looking at the serial numbers, you can see Singer pulled these machines pretty early in the first production run of October 1938. The machines for the 1940 part of the Exposition would not be so organized.
OCTOBER 29, 1939 the SFGG Exposition would close and would not reopen till late May-1940.
SATURDAY, MAY 25, 1940 The Golden Gate Exposition would reopen. And Again Singer showed up with their new AF SERIES 221. This time they wore a new badge that read:

GOLDEN GATE EXPOSITION SAN FRANCISCO 1940
The machines with the 1940 badge, by looking at the serial numbers, looks like they were picked from the production line at random to replace one's that were sold. They run in no order at all.
We have only five in our data base, or a whole total of ten 1939 and 1940 badges. Is it really possible that Singer only sold 10 Featherweights at the Expo, or are there many more waiting to be found?
AF088603, October 10, 1938
AF164153, February 15, 1939
AF165508, February 15, 1939
AF260575, July 11, 1939
AF376422, December 5, 1939
Our collector friend LYNN ROWE owns the fourth one down and our good friend PAM ELLIOTT owns the bottom one.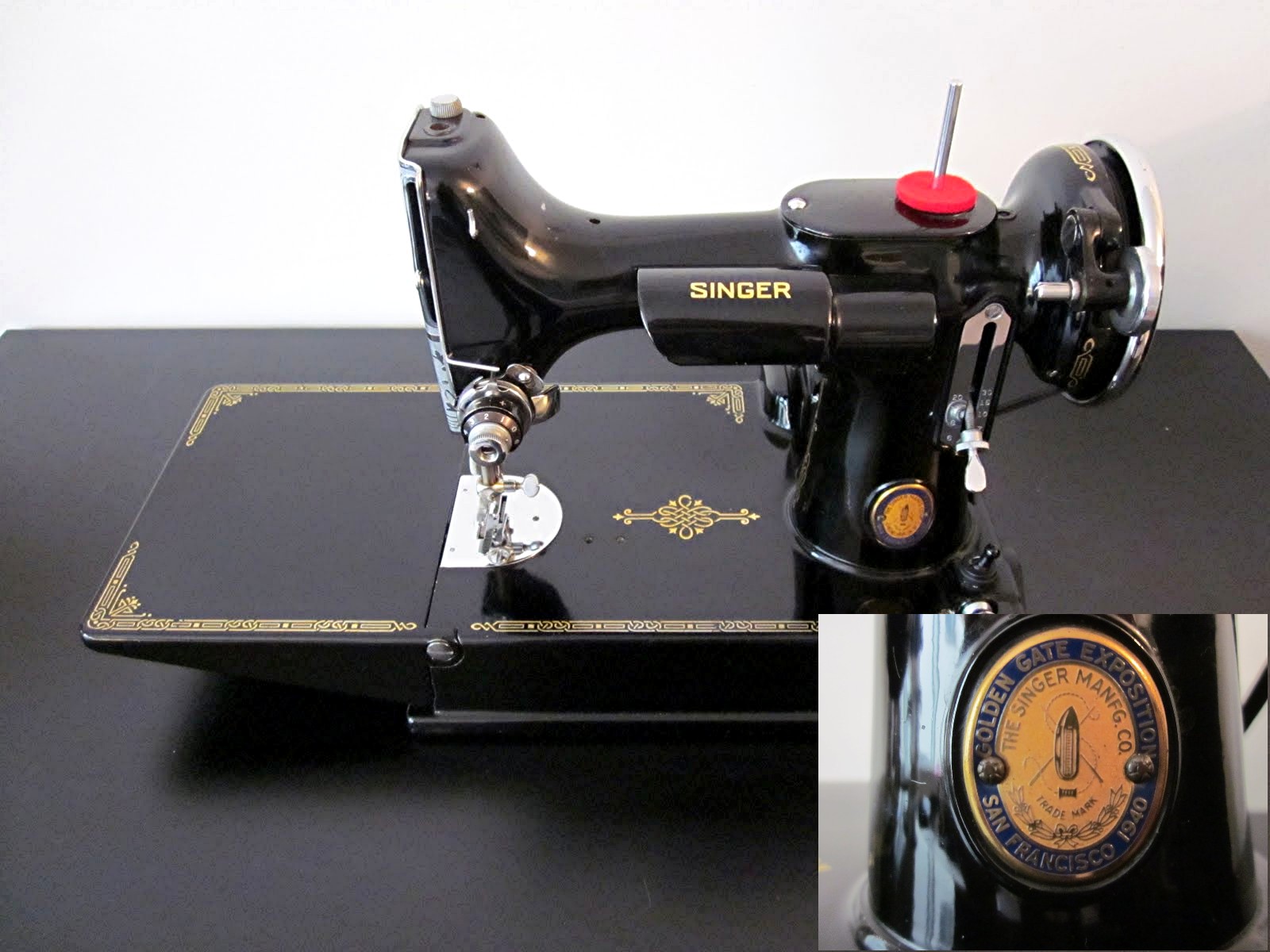 Photo courtesy of Lynn Rowe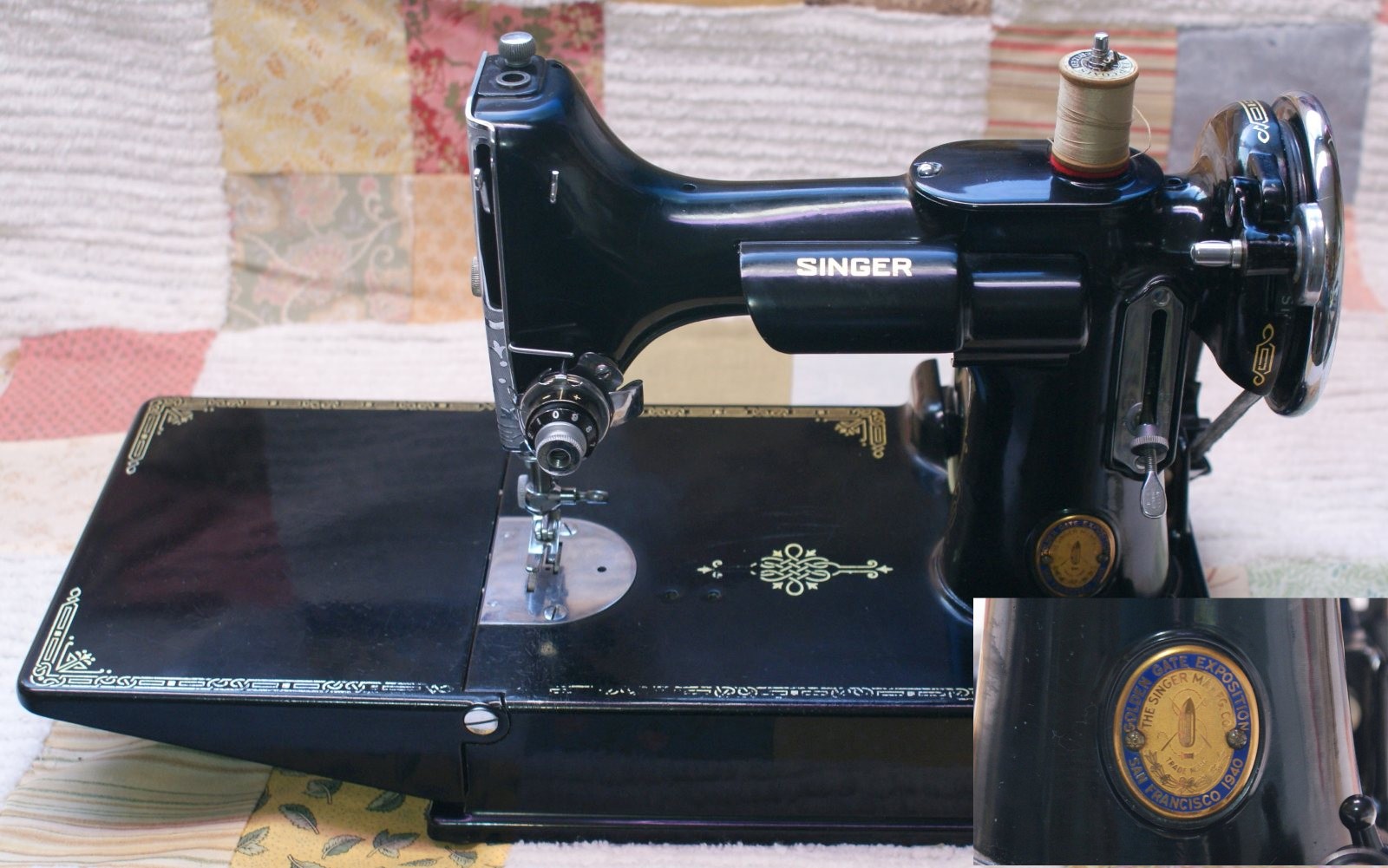 Photo courtesy of Pam Elliott
ON SUNDAY, SEPTEMBER 29, 1940 the Golden Gate Exposition, would forever close. Many of the souvenirs would find their way to the local landfills. And some would go on to write history.......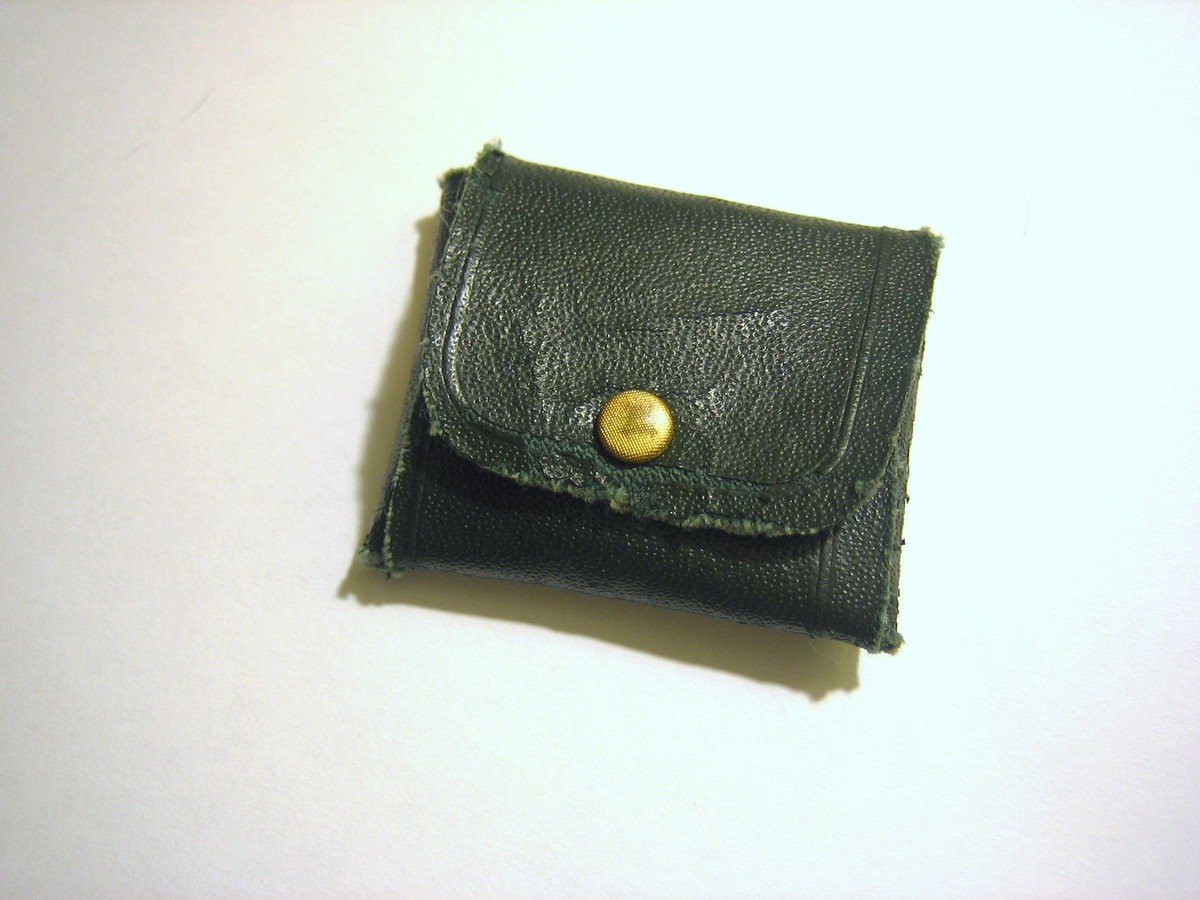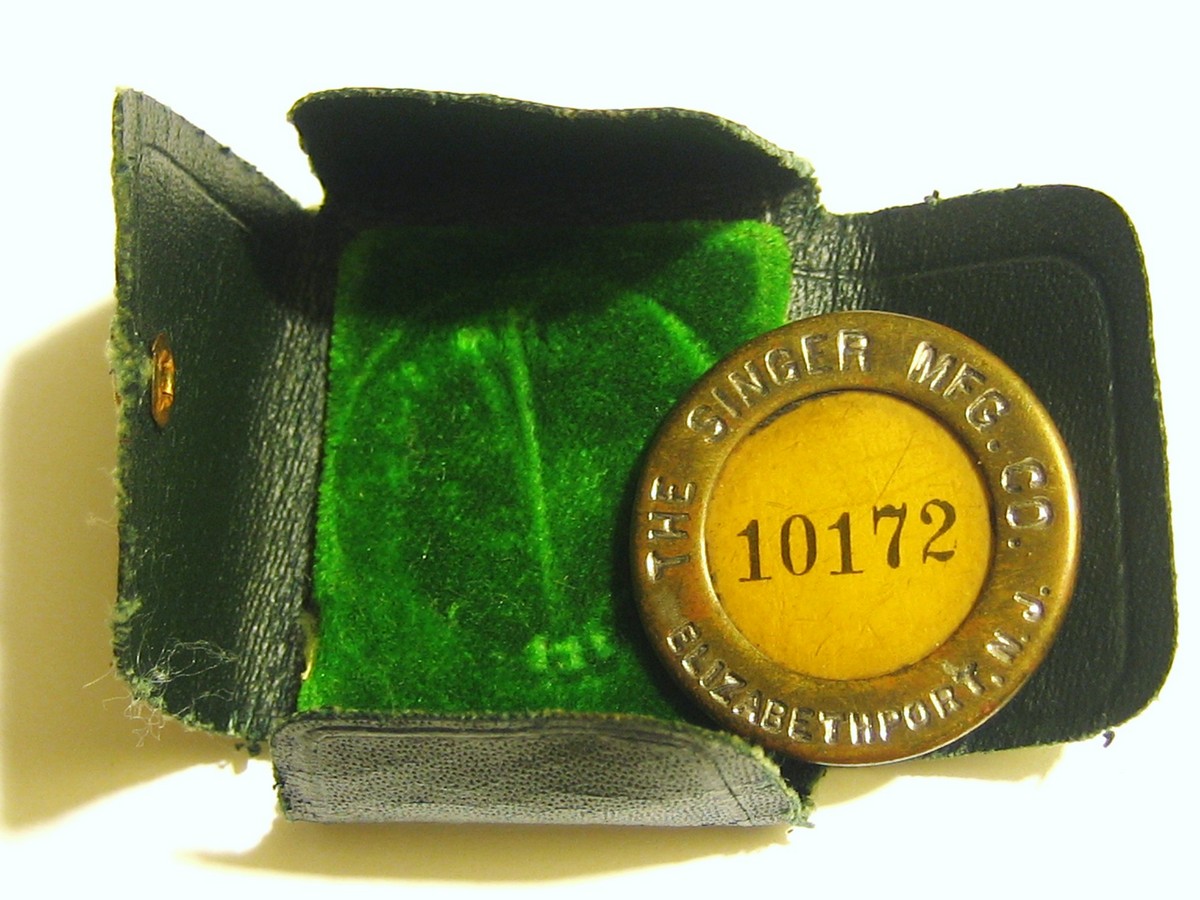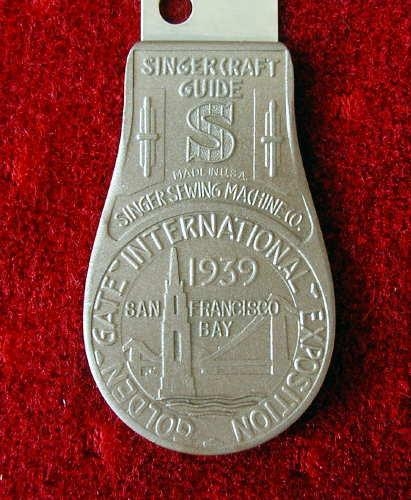 IF you own one of these fine machines, Leo and I would like for you to get it into our data base? That is the only way we will preserve the history of these fine and rare machines.
You may notice we have yet to write an article on the Chicago Worlds Fair 221. We desperately need to find one with a 1933 Badge. Is there even one out there?
LEO and I want to say THANKS to all the fine people we have had a chance to talk with, and all the 221 history that you have helped us share and discover. Please before you go stop by and look over all the beautiful machines Leo has for sale. CHRISTMAS is rapidly approaching, and what young lady or wife wouldn't love to see a little 221 KUJAT MAGIC under the Christmas tree this year? Come back often, Leo and I guarantee you we are going to open some 221 history you have never seen...
COPYRIGHT (1011) LEO & JJ
PLEASE PRAY FOR OUR TROOPS
Contact me at: Leo@TheFeatherweight221Factory.com